Hello Everyone!
When I first looked at the caravan I thought….wow a lot of stuff to see! But then I saw that most of it was either well over a million….a condo….or I've seen it already. There were a good handful under a million, but not a lot that I liked for the price. So most of my favorites today were well over a million, but a girl can dream can't she??
1905 Midlothian Dr. Altadena

$2,995,000 6 bd & 5 ba 4,888 sq.ft. 35,992 lot size
Open Saturday & Sunday 1-4 pm.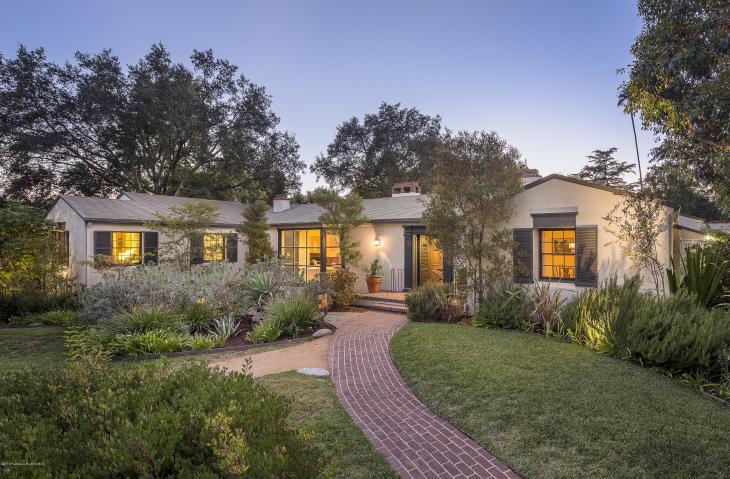 Aaah…Midlothian….what a pretty street! Not only is this street one of the prettiest streets in Altadena, but this house and it's landscaping has a wonderful California casual vibe that just wraps it's arms around you. It's not pretentious, but has wonderful architectural details and upgrades that make it a spectacular space! It has a comfortable floor plan, but honestly that yard is the seller! The pool…the outdoor kitchen….that covered patio is where I would spend as much time as possible!!
990 N. Catalina Ave. Pasadena

$849,000 2 bd & 2 ba 1,111 sq.ft. 4,321 lot size
Open Saturday & Sunday 1-4 pm.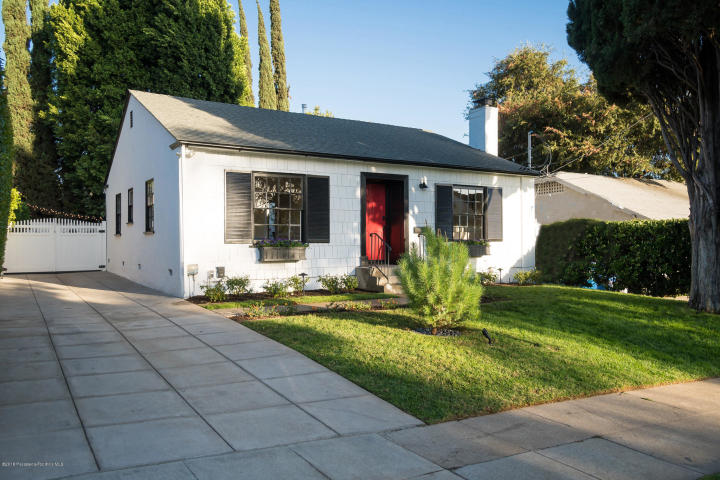 So I sold this house in June and I thought it was strange that an investor thought this home was a good contender for a flip. I mean at $695,000 it was a very cheap house for 1,111 sq.ft in Bungalow Heaven, but it has a tiny yard and it was in overall good condition….what price was he thinking he could get once it's fixed up?? Well now I know! He thinks he can get $849,000. Mind you he did do a great job! He took 2 awkward little spaces and made a magnificent dining room and opened up the kitchen to that space. He also combined the main bathroom with a closet and created 2 bathrooms…one of them a master bath. Fingers crossed they get their price!
331 S. Grand Oaks Ave. Pasadena

$1,749,000 3 bd & 3 ba 2,832 sq.ft. 7,614 lot size
Open Saturday & Sunday 2-4 pm.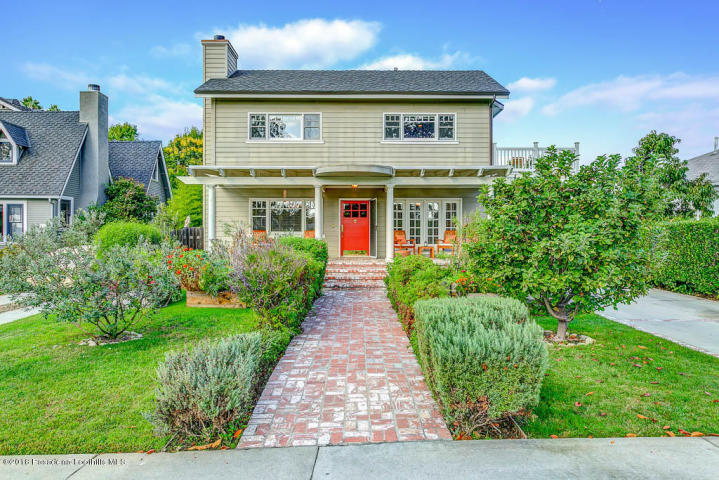 How about a newer built home in South East Pasadena. I really like that they built a home that matches the neighborhood and I like the floor plan and the finishes are relatively nice. I would paint out the cabinets and change the counter tops in the kitchen, but other than that it's good! You also have a peek a boo view of the Edgar Allen Poe house across the street (this is like a Frank Lloyd Wright house gone wrong….sticks out like a sore thumb but at least the hedges hide it from the street) Back to this house! I think it's a bit high given the street and the size of the lot, but if you want this area it's definitely worth considering!
1376 Ridge Way Pasadena

$1,999,000 4 bd & 3 ba 2,632 sq.ft. 10,904 lot size
Open Saturday & Sunday 2-4 pm.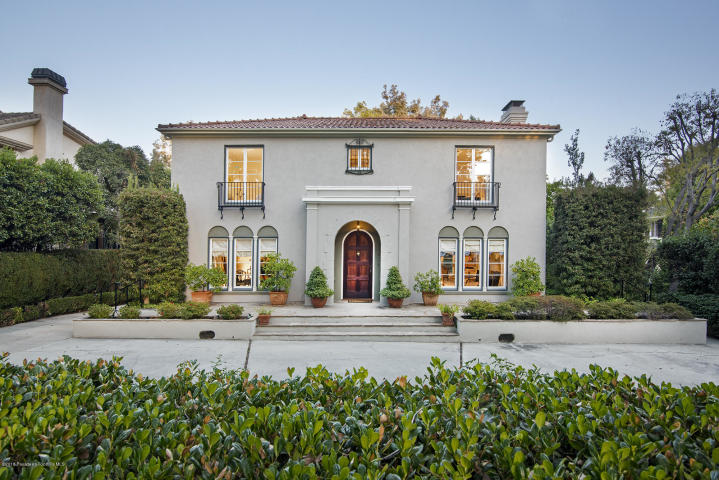 I ran out of time and didn't get a chance to see this house, but even at $2 million this is the cheapest house in the neighborhood so you gotta see it if you're looking in this price range! It definitely could use a breath of fresh air, but you can see that it has been well maintained and updated over the years with care! If you want to be walking distance to the Langham, then don't miss this open house!
548 Vallombrosa Drive Pasadena

$2,499,000 4 bd & 5 ba 4,249 sq.ft. 26,969 lot size
Open Saturday & Sunday 2-4 pm.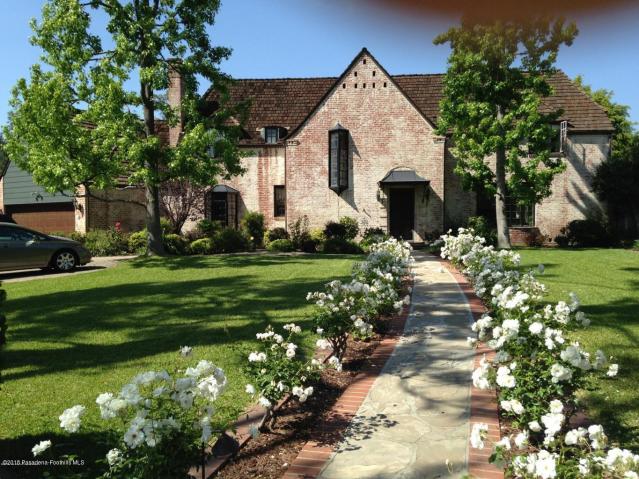 This home has some of the most elegant curb appeal I've seen in a loooong time! Maybe it's just that I crave the look of brick because it's not something we see too often around here! Still it's a pretty traditional home with a comfortable floor plan that could use some trendier updates here and there, but a wonderful home overall. My favorite spot is the kitchen! It's a huge eat-in kitchen with a large brick fireplace….so homey and it opens up to the wonderful back yard!! I love the spaciousness of the yard and it's privacy….so nice and green! To top it all off…it has two guest houses! You're own family compound!
220 Glenullen Dr. Pasadena

$849,000 3 bd & 2 ba 1,263 sq.ft. 7,170 lot size
Open Sunday 2-4 pm.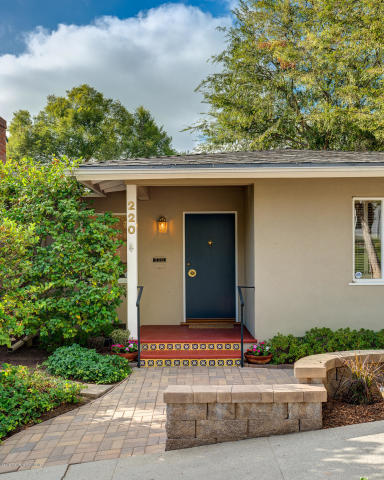 Let's head over to the west side of town and check out this little tradtional in the San Rafael Hills. This little pocket of homes is the most affordable pocket of homes nestled next to the San Rafael Estate homes. This little traditional packs a lot of punch in 1263 sq.ft with 3 bedrooms & 2 baths and a comfortable flow. Not a lot of yard space, but it has a pretty private patio. The kitchen and baths could use a nice remodel, but they're in great shape so you can take your time with the remodel.
552 Eldora Rd. Pasadena

$1,075,000 4 bd & 2.5 ba 2,200 sq.ft. 8,052 lot size
Open Saturday & Sunday 2-4 pm.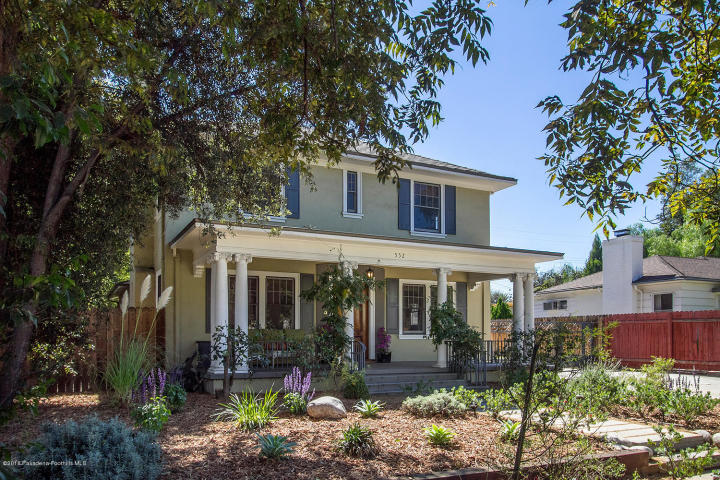 This one just hit the market and I think Linda will take offers as they come after the weekend so I didn't want to wait to put it in the blog! Not only do I like the look and feel of this home by the pictures, but I love this street! The neighbors are super involved and the kids come out and play on the street while the parents chat it up! Also, when the street was first developed they had an architectural competition, so there are quite a few unique homes on that block!!
Now that you know what you'll be doing this weekend…..Have fun!!