Hello Everyone!
I was calling agents this week to get a sense of what they were experiencing and the consensus is that we're feeling a change. Since 2013 buyers have been throwing offers everywhere just trying to get something accepted because the next house they would go after would probably be less desirable for more money. Now with the interest rate hikes and the increase in inventory, buyers finally feel like they can be a bit more picky and wait for the right house…..not just any house. So that's why I'm still seeing the good homes sell with multiple offers but the not so great homes where the buyers don't see the value …..are now sitting.
312 W. Las Flores Dr. Altadena

$599,000 3 bd & 1.5 ba 1,166 sq.ft. 6,359 lot size
Open Sunday 1-4 pm.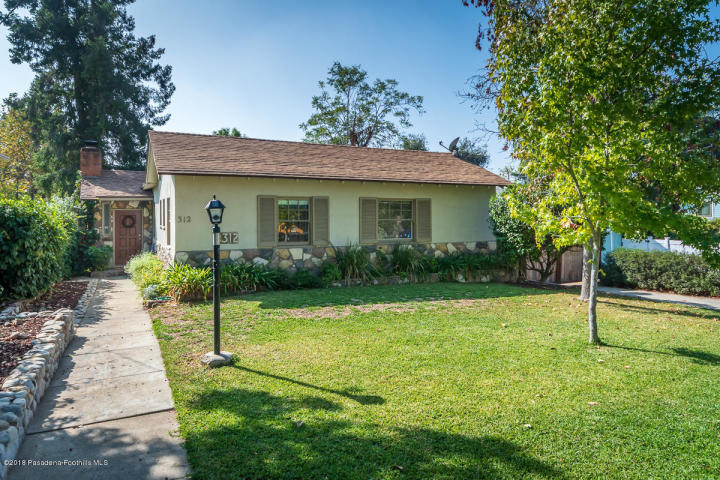 For me….this is the best value home on the market right now! Granted it will probably go over asking, but if it stays in the low $600s you got a nice deal! My favorite feature is the huge picture window overlooking the backyard in the living room! It gives it a great open feel. The rest of the house is pretty ordinary and you have an eat-in kitchen instead of a dining room, but then you have 3 bedrooms. It needs updating, but you don't have to do anything right away…..except for the Central Heat & Air. If the roof line went perpendicular to the street instead of parallel, then adding on the back would be a lot easier and it would even be a better deal! Still great little starter home for someone!
899 N. Wilson Ave. Pasadena

$849,000 2 bd & 2 ba 1,191 sq.ft. 5,205 lot size
Open Saturday & Sunday 1-4 pm.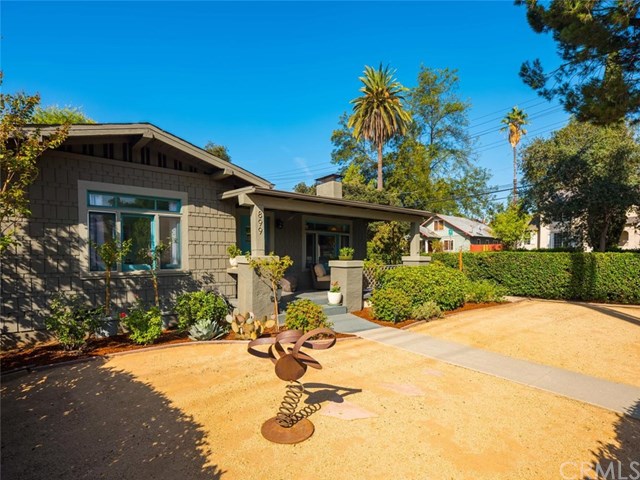 How about a cute little craftsman in Bungalow Heaven! If you're a craftsman fan, then this home won't have enough woodwork for you and the upgrades won't be period enough ……but if you're thinking that you don't like craftsman because they are too dark, then this home would work. It gets a great amount of light and the current owners have done a lovely job updating everything. They did a very good job of opening the kitchen up to the living spaces creating a very open feel. It is a small home on a small lot, but it has a master suite and I think it's a great scale down home/condo alternative!
3760 Edgeview Dr. Pasadena

$1,249,000 4 bd & 2.5 ba 2,234 sq.ft. 8,518 lot size
Open Saturday & Sunday 2-5 pm.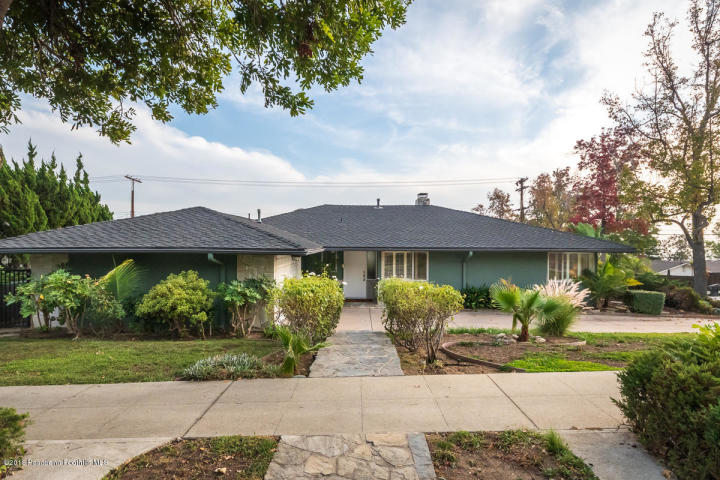 In the 50s, Coronet builders built a huge track of homes that we call Upper Hastings Ranch and the majority of the homes south of Alegria are less than exciting. Once you get further north, however, you find the more expensive custom homes that were built. This one on Edgeview is one of those. These owners remodeled the home for themselves, so they upgraded the systems along with the cosmetics which is a huge plus! It's a mid-century ranch with a big open feel and I love the room that was added on with it's vaulted ceilings and walls of windows! The only thing that really bugged me was one of the bathrooms. They left the original tile on the floor which is not a bad thing, but if you do that then you need to be more clever when you're picking the sink and shower tile and I think it's too contemporary and clashes with the period floor tile. But if that's the worst thing I can pick on……it's a pretty good house! Actually….I also don't like that the yard is all pool and the view isn't great for being on Edgeview!
1429 Paloma St. Pasadena

$1,295,000 4 bd & 3 ba 2,245 sq.ft. 10,563 lot size
Open Sunday 2-5 pm.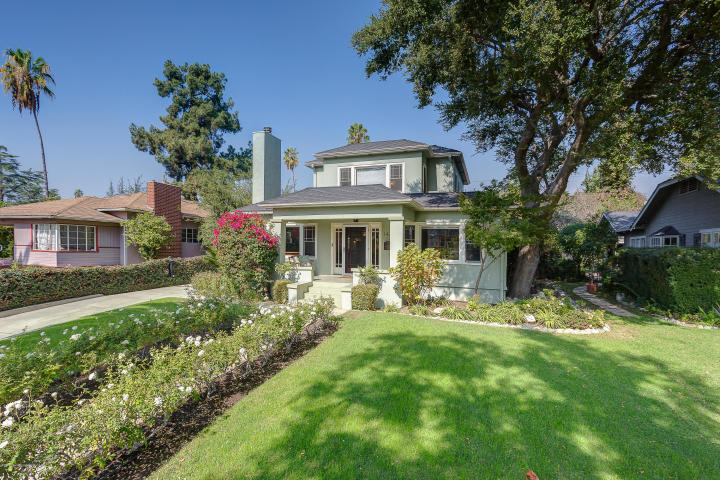 This one just came on the market so I haven't had a chance to see it lately…..but I remember it from the last time it sold and I liked it then! It's more of a Prairie style craftsman with light streaming in through all those beautiful windows! I love the molding, built-in cabinets and wonderful fireplace. The main problem is that it's like the 2nd house in from Hill so you do get that noise, but it's a pretty house to see!
3126 Meyerloa Ln. Pasadena

$1,888,000 4 bd & 3 ba 3,143 sq.ft. 40,241 lot size
Open Sunday 1-4 pm.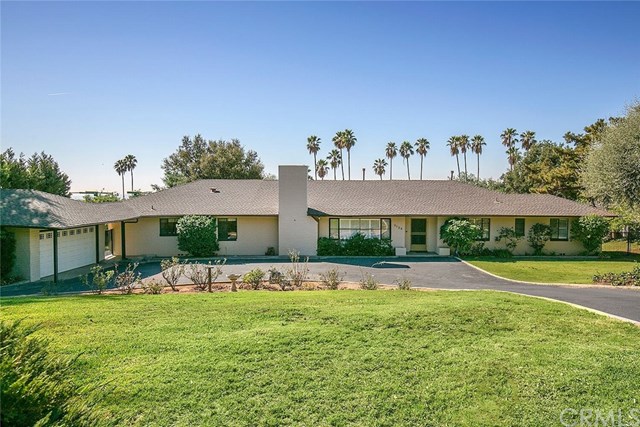 Dreaming of some horse property? How about an ACRE in Kinneloa Canyon!! This ranch style home really is more of what a ranch was meant to be with block construction on the outside, big heavy wooden doors, a pitched beamed ceiling and peg n groove wood flooring. The living areas are quite spacious and it has a huge eat-in kitchen, but the bedrooms are definitely on the small side. On the other hand, you have an acre….so add-on to your heart's content!!! It has been well maintained over the years, but could definitely use a breath of fresh air.
1661 La Crest Dr. Pasadena

$1,565,000 6 bd & 3.5 ba 2,667 sq.ft. 10,574 lot size
Open Sunday 2-4 pm.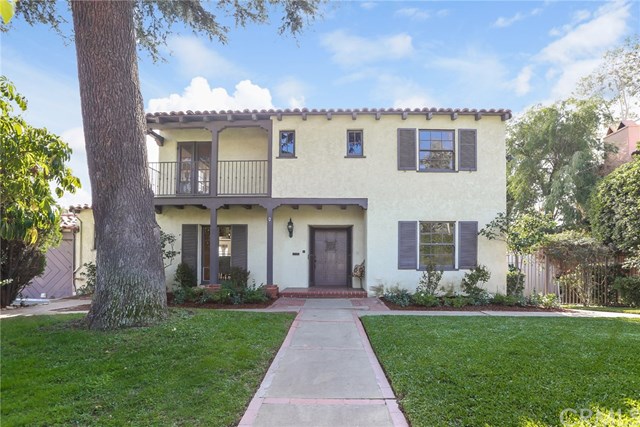 There's been quite a bit of activity on La Cresta lately. A really cool mid-century with a view that needs work just sold… there's one that's undergoing a huge renovation…there's this one and then there's a house right across the street that's not on the open market so no pics for you….but it's going to be open at the same time. You should definitely see that one it's a pretty cool re-done midcentury with the pool in the front for $2.2 million! But I digress, this Spanish is much more affordable and it's on the side with the view! Yesterday especially was the best day to appreciate a veiw like that…the weather was perfect!! It's a classic Spanish Colonial with a beamed ceiling in the living room and unique wood work on the fireplace! There are 2 bedrooms downstairs and 3 bedrooms upstairs. The kitchen & baths need updating, but I like that the kitchen attaches to the dining in such a way that you could open it up to that space. There's a funky porch enclosure off to one side of the living room that I would get rid of and since the family room was just an awkward garage conversion and not permitted…I would turn it back into a garage. So it does need some work to really bring out it's potential, but nothing that will keep you from moving in and enjoying that view every day!!
1000 S. Euclid Ave. Pasadena

$998,000 4 bd & 1 ba 1,629 sq.ft. 8,024 lot size
Open Sunday 2-4 pm.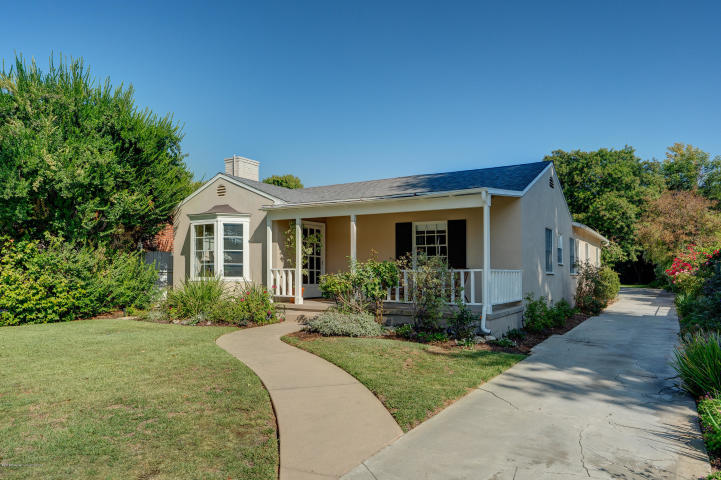 So I like a lot of things about the original parts of this home. It's a cute traditional on a good size lot in Madison Heights! This is as cheap as it gets for the most part in this neighborhood folks! I like the little architectural detailling and the kitchen and bath could definitely use some updating, but I don't like the family room they slapped on behind the kitchen and then that goes into the illegally converted garage. At minimum, I would tear off the bad family room addition and the garage and put the garage in the back corner of the property and then do a proper add-on….but in all honesty if you're going to go through that hassle…you should probably just scrape the house and build something more in keeping with the larger homes in that area.
11 Oak Knoll Gardens Dr. Pasadena

$1,150,000 2 bd & 1 ba 1,180 sq.ft. 4,914 lot size
Open Saturday & Sunday 1-5 pm.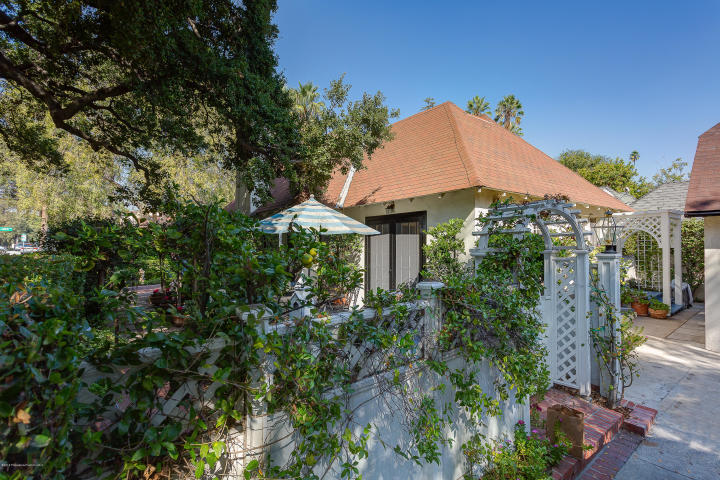 Oak Knoll Gardens is the premier scale down/condo alternative enclave of homes in Madison Heights! It's a collection of darling English cottages and they always go for a premium. This one is especially darling with it's wrap around yard which is a lot more space than most of the other cottages. It has a very comfortable floor plan and it is about 100-200 sq.ft bigger than a lot of the other ones. Even then ….$1,150,000 seems like a steep price…especially when the kitchen and bath still need to be updated by today's standards!
1047 S. Madison Ave. Pasadena

$2,780,000 4 bd & 3.5 ba 4,571 sq.ft. 15,124 lot size
Open Saturday & Sunday 2-4 pm.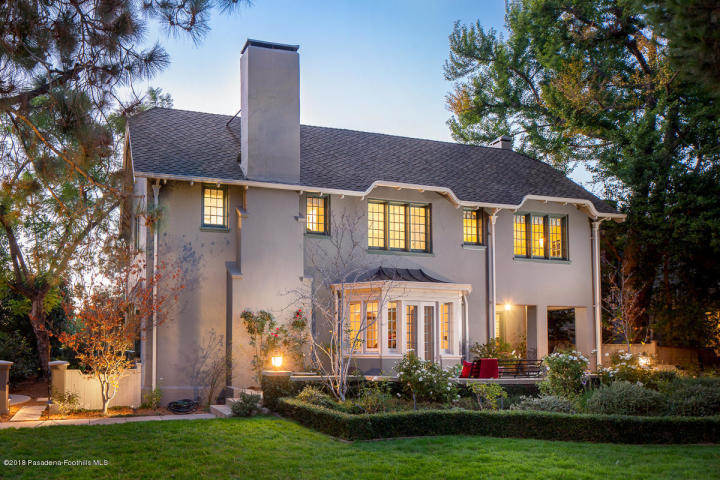 This stunning home in Madison Heights was designed by Sylvannus Marston. To tell you the truth I don't know what style of home this is, but I do like it! The original woodwork throughout is just lovely and in impeccable condition. I love the wainscoting in the dining room….so unusual. It's a classic home with a comfortable traditional floor plan so it doesn't have that great room/kitchen space, but I don't want everyone watch me cook anyway! I love the Pergola that stretches along the side of the back yard framing out multiple entertaining and garden vinets. There's also a darling guest room & bath off the garage that is so handy to have!
That's it for this week!