Hello Everyone!
Actually, I didn't expect a lot to be on the market given that it's Thanksgiving next week…..but surprisingly there were quite a few homes on caravan! Unfortunately, not a lot of them were worth bragging about…..but 5 of them deserved a mention for sure!
505 E. Mendocino St. Altadena

$849,000 3 bd & 2 ba 1,660 sq.ft. 10,348 lot size
Open Saturday & Sunday 2-4 pm.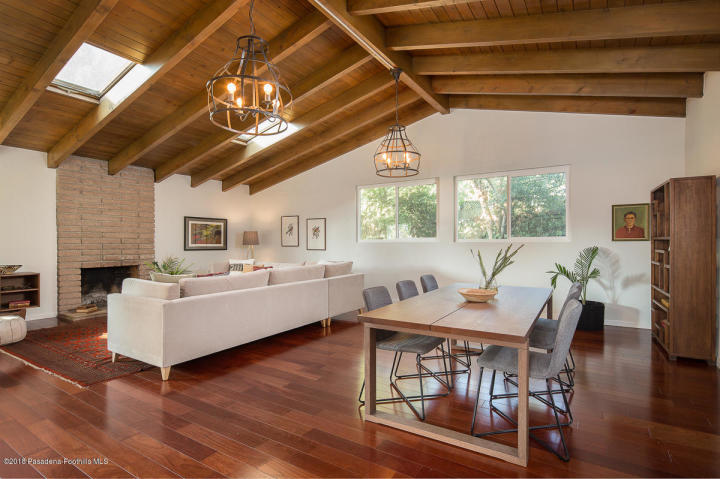 I would buy this house just for the living room and back yard! I mean who doesn't love a great room with a vaulted wood beamed ceiling and then French doors that lead out to a lovely patio sitting under the canophy of a majestic oak tree! Now don't get me wrong….it's not perfect….It sits on a flag lot behind another home…I believe the 3rd bedroom use to be the garage and now there's no garage on the property….and the kitchen is tiny. Still I'd buy it!!
2677 Visscher Pl. Altadena

$850,000 3 bd & 2 ba 2,048 sq.ft. 7,754 lot size
Open Saturday & Sunday 11-2:30 pm.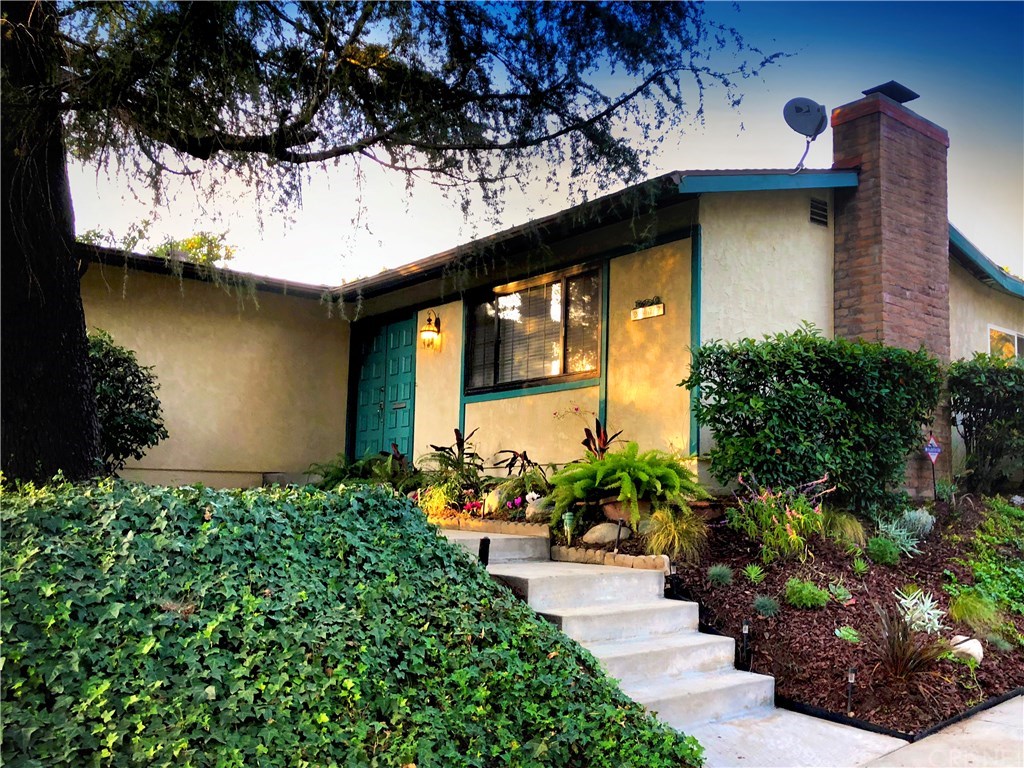 I like that this house is a lot of house for the money in a great pocket. It sits on Visscher amongst million dollar homes on a finger of the Christmas Tree Lane neighborhood. It's not an exciting house, but it has a nice open flow with large rooms and a comfortable floor plan. The yard seems small but that's because they fenced off the patio from the rest of the yard. The driveway does cut through the space, but if you hedge off that area to privatize it and replace the asphalt with some nice concrete work to make it feel more like a patio instead of a driveway……you would have a much nicer feeling yard!
469 Vista Ave. Pasadena
$550,000 2 bd & 1 ba 648 sq.ft. 4,300 lot size
Open Sunday 2-4 pm.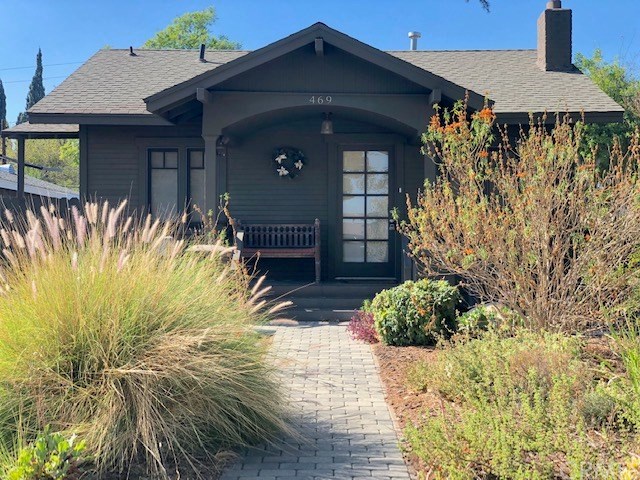 Can't quite afford a house in a decent pocket and don't like the idea of a condo??? Then you should take a peek at this cute little condo alternative! It's south of Villa so it is a mixed use area, but it's a clean little block and just down from the heart of North East Pasadena where the homes sell for considerably more. I guess the original hardwood floors weren't salvagable, but I like they're creative use of stained plywood squares laid in a tile like pattern…..just wish they did it in the bedrooms too! I also like the framed bead board on the ceiling….also quite creative! There's no backyard but it has a cute side yard off the dining room just perfect for entertaining.
2031 Windover Rd. Pasadena

$2,198,000 5 bd & 3.5 ba 3,602 sq.ft. 30,438 lot size
Open Saturday & Sunday 2-4 pm.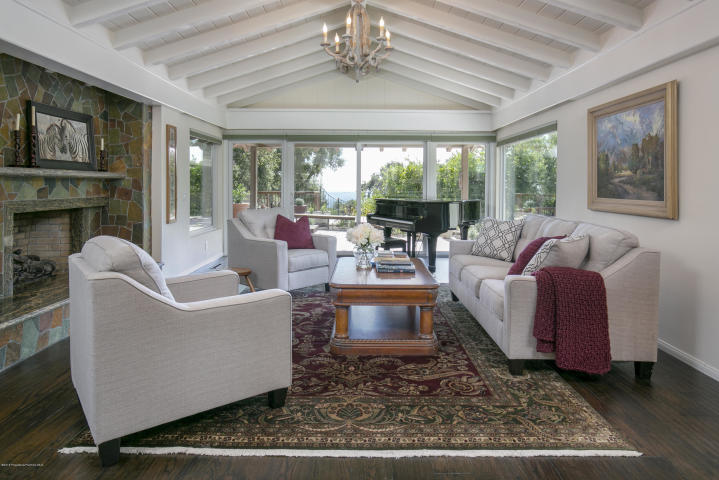 I liked this home quite a bit! Again you know how much I love a vaulted wood beamed ceiling especially when it's combined with a wall of glass that leads out to a lovely deck with a view! Overall I like the finishes they used to remodel the kitchen and baths, I just hate the tile work on the 2 fireplaces…that would have to go. You have 3 comfortable bedrooms and an office including a spacious master suite on one side of the house and then amazing guest quarters off the other side of the house with it's own kitchen and living room! I think I like the guest quarters more than anything!
1483 La Loma Rd. Pasadena

$1,099,000 3 bd & 2 ba 1,934 sq.ft. 6,393 lot size
Open Sunday 2-4 pm.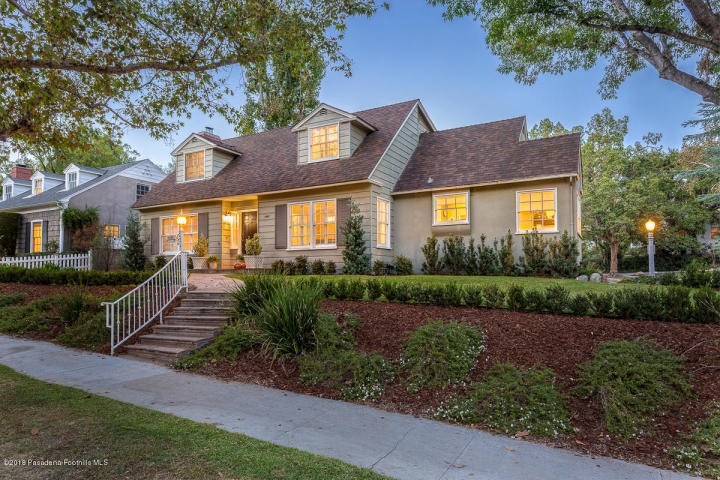 Something about a Cape Cod style home that just feels so American to me! I love the wood siding and the dormers and this one is very nicely remodeled with tasteful finishes. It doesn't have much yard, but the patio is a nice enough size for entertaining. It is very well priced for being in the San Rafael area….mostly because it is on La Loma which is a pretty busy street.
That's it for this week! Have a wonderful Thanksgiving filled with Friends, Family and Food!!