Hello Everyone!
There weren't as many homes on Caravan this week and it just feels like a lot of people are taking alot of vacations this summer, but there were enough to keep me busy and it was nice to see quite a few options at around a million or less in good neighborhoods this week!
1080 Daveric Drive. Pasadena
$798,000 3 bd & 2 ba 1,748 sq.ft. 7,336 lot size
Open Saturday & Sunday 2-4.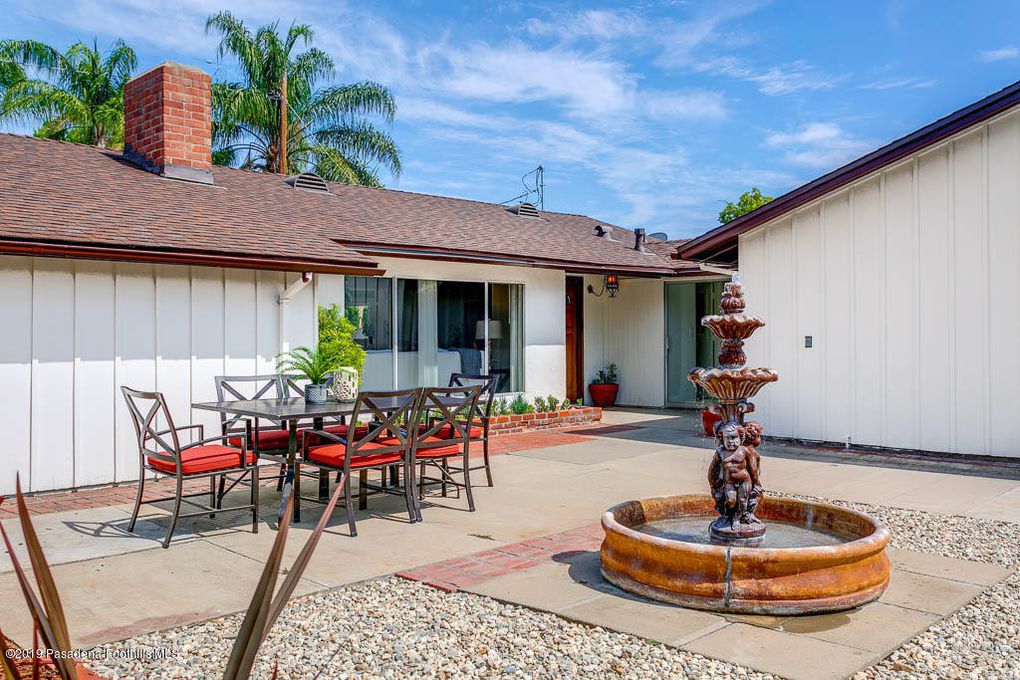 Don't know if you know….but Upper Hastings was Pasadena's first development. In the 50's Coronet built this whole tract of homes. It's always been the most affordable spot to grab a 3bds & 2ba home….mainly because the neighborhood has more of a tract feel to it. However, after 60+ years the trees are looking more substantial and that always helps. This one on Daveric I think is very well priced! It has been well maintained but definitely needs the kitchens, baths and flooring updated. They staged it so it doesn't feel as dated….but it is. Still I like that the enclosed porch is off the living areas and not off the bedrooms like a lot of the other homes in the area. If this is your budget, then it's definitely worth a peek!
2216 Mar Vista Ave. Altadena
$895,000 3 bd & 2 ba 1,647 sq.ft. 9,605 lot size
Open Sunday 1-4.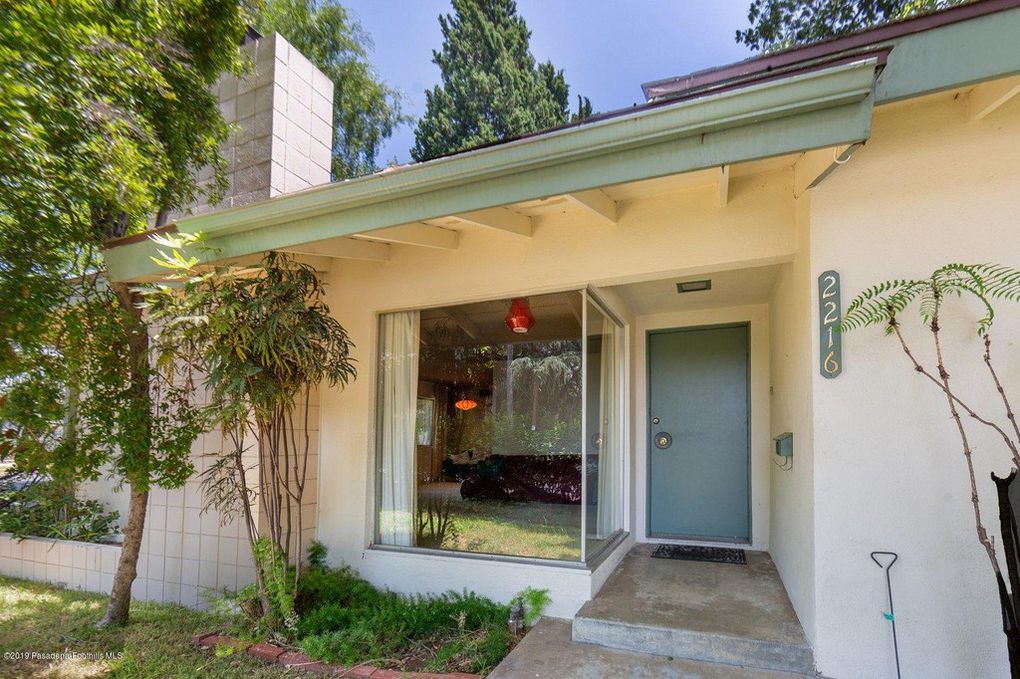 So I mentioned this house a few months ago and it turns out that due to some family drama it never sold despite multiple offers. It's back on the market and I hope the dramatic family member has been dealt with by now. They raised the price from $850K to $895K, but I still think it's a good value! I like the floor plan of the home….although I would like it better if the pool wasn't right by the house. It makes it much more expensive to add-on and in this neighborhood …where you're surrounded by significantly larger homes…..adding on would be a good thing! Still I like the fact that the house is on the corner, so the garage sits on the other street and there's great potential to build an ADU unit on that side as well. So if you need the possiblity of an ADU …this is a very good set up for that!
1757 Las Lunas St. Pasadena
$915,000 4 bd & 2 ba 2,036 sq.ft. 9,006 lot size
Open Sunday 2-4.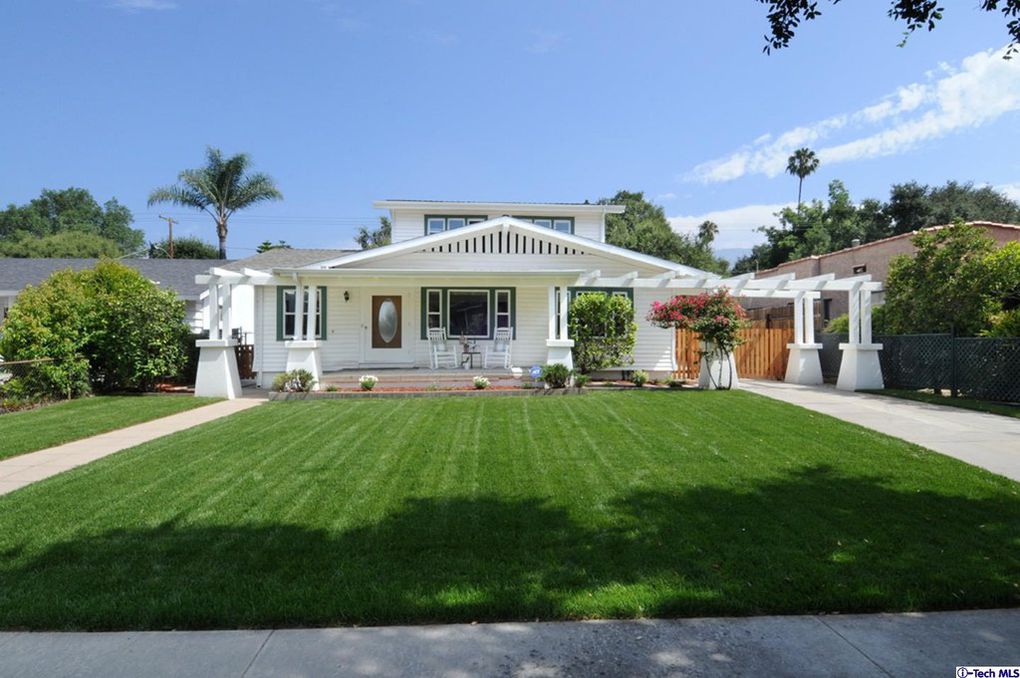 There aren't many craftsman style homes east of Hill Avenue, but Las Lunas and Monte Vista have a string of them all the way to Allen. This Craftsman was built in 1912 and I didn't know Batchelder was making tile back then, but it's on this fireplace and it's lovely! I love the pony walls and the built-in cabinetry in the dining room and I like how the beamed ceiling forms an 'X". It has one of my favorite floorplans with the living/dining and kitchen all on one side of the house and the bedrooms on the other side. It's great for adding on a family room off the kitchen and a master suite off the last bedroom. The sellers have made some significant upgrades with a newer roof and a/c system as well as a newer sprinkler system. They also replaced the windows….which I wish they didn't do that….but still a good house. The garage is on the alley so that is also ripe with ADU possibility. The thing is you would have to start over cause the structure that is there now isn't very sound.
636 E Mendocino St. Altadena
$1,049,000 3 bd & 2 ba 2,314 sq.ft. 7,689 lot size
Open Saturday & Sunday 2-4.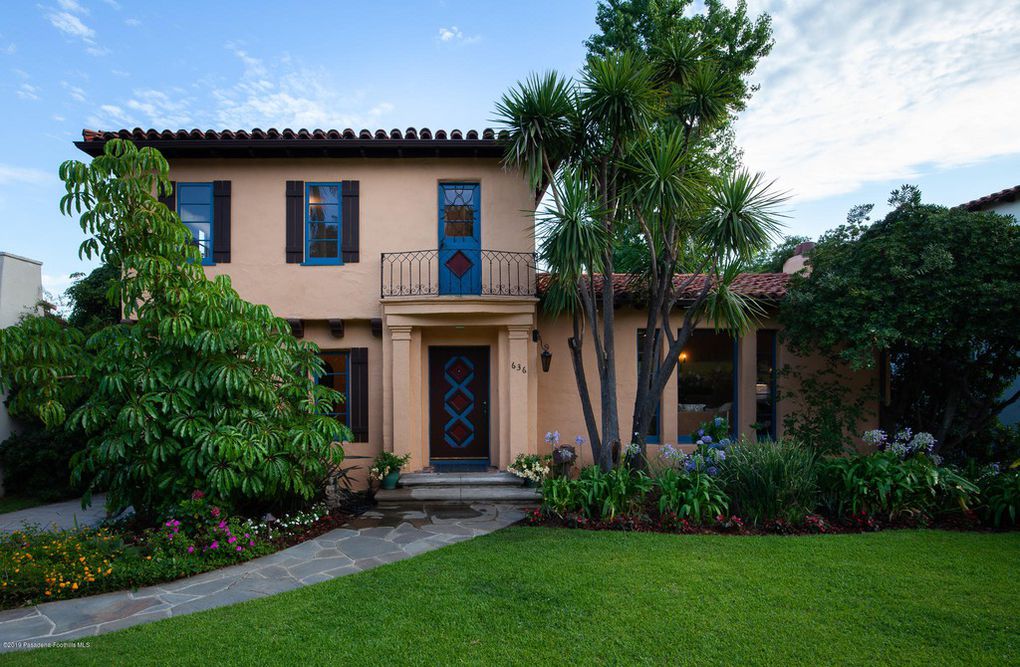 This block of Mendocino off X-mas Tree Lane has a series of striking Spanishes all designed by the same architect! This one happens to be one I sold eons ago…but I've always thought it was a great house! I love the barrell ceiling in the living room, the plastered fireplace and the French Doors that lead to what is now a fabulous covered deck…..great for entertaining! I don't like how they remodeled the kitchen and the bathrooms are still original. I like the downstairs bath but I would re-do the upstairs one for sure! Still I think it's well-priced and a house to see if you are in this price range!
126 N Meridith Ave. Pasadena
$1,050,000 3 bd & 2 ba 1,752 sq.ft. 7,807 lot size
Open Saturday & Sunday 1-4.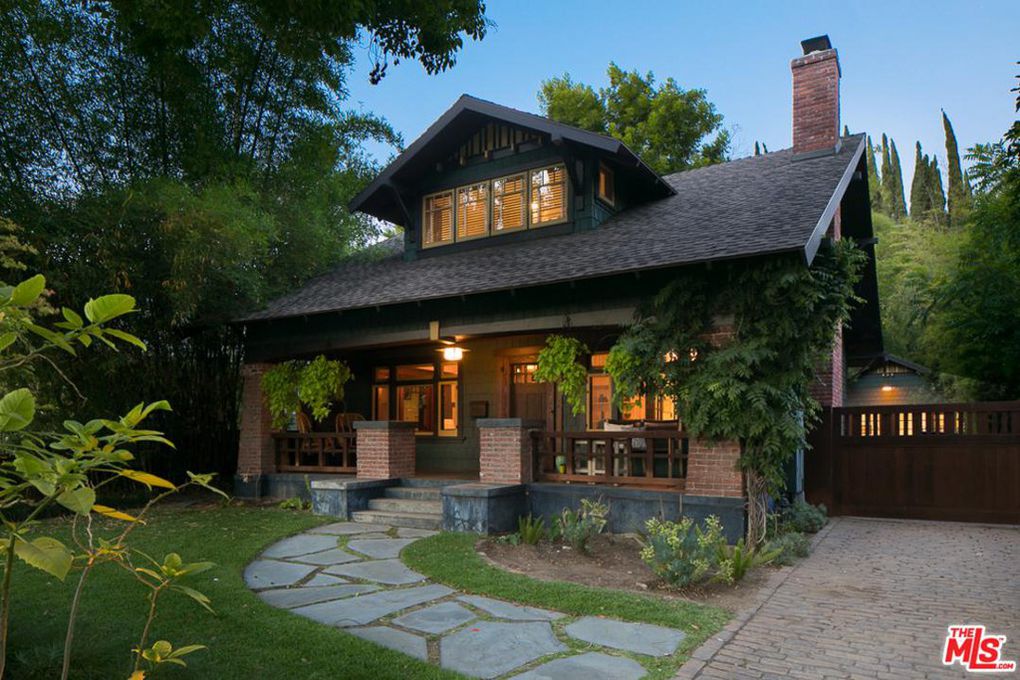 I wasn't going to see this house because it's on the block of Meridith between Colorado & Walnut with income property and so not the type of street I would like to live on for a million dollars. But the pictures were very compelling so I had to see it! This home does not dissappoint!! It is a gorgeous craftsman and these owners have good taste running through their veins!! They remodeled the fireplace with Batchelder replica tile….lovely!! The woodwork has been restored to perfection and I love all the built-in cabinetry. That downstairs bath is something! I've never seen a copper tub! They didn't re-do the kitchen completely with new cabinetry…but still it's a beautiful space that flows out to the backyard. I love the feel that the timber bamboo lends to the outdoor space and the theme is carried through the guest room off the converted garage with thatch on the panels between the beamed ceiling. It is truly a house to see if you happen to be in the area!!
935 S Euclid Ave. Pasadena
$1,199,000 3 bd & 2 ba 1,617 sq.ft. 6,005 lot size
Open Saturday & Sunday 2-4.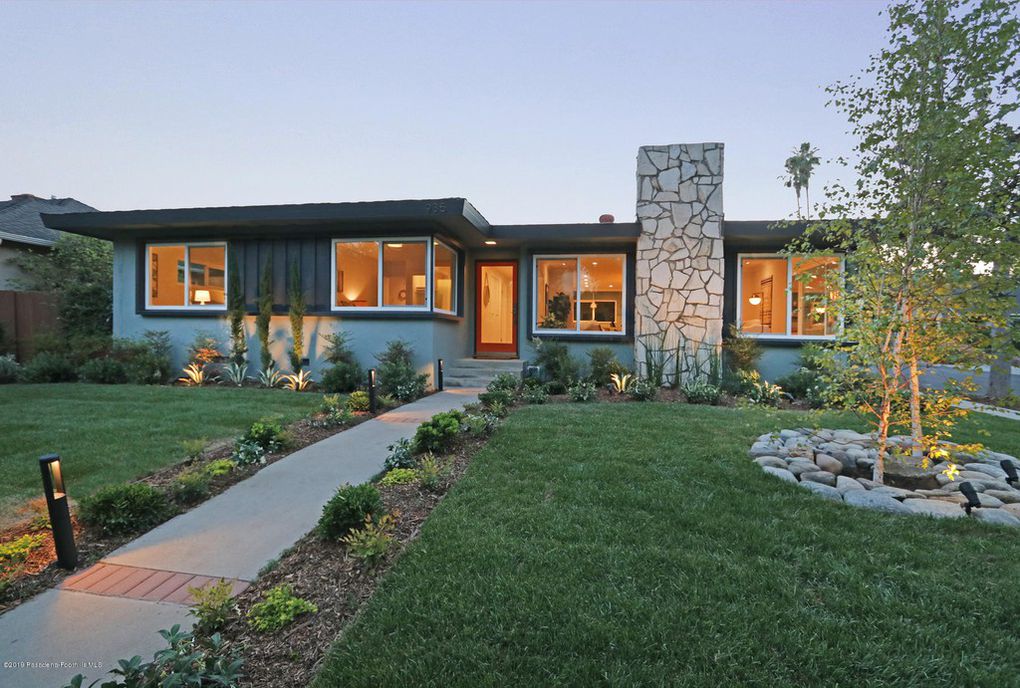 Jerry and his team are just great at transforming homes. They have done some pretty big projects in Madison Heights before and this one is a smaller one for sure….but still well done as always! I do like that we are finally moving away from all the gray! All the investors are now using the warmer tan tones in the flooring and it's so much nicer! I like the added touch of doing a herringbone pattern with the wood at the entrance! They blew out all the living spaces to create one big great room feel which is nice….but then the dining table is in the kitchen….not sure if I like that. Either way something had to give in order to get 3bd & 2ba including a master suite into the space! There aren't a lot of opportunities to get into this neighborhood for this price point so check it out!
496 Palmetto Dr. Pasadena
$2,595,000 4 bd & 3 ba 3,004 sq.ft. 13,996 lot size
Open Sunday 1-4.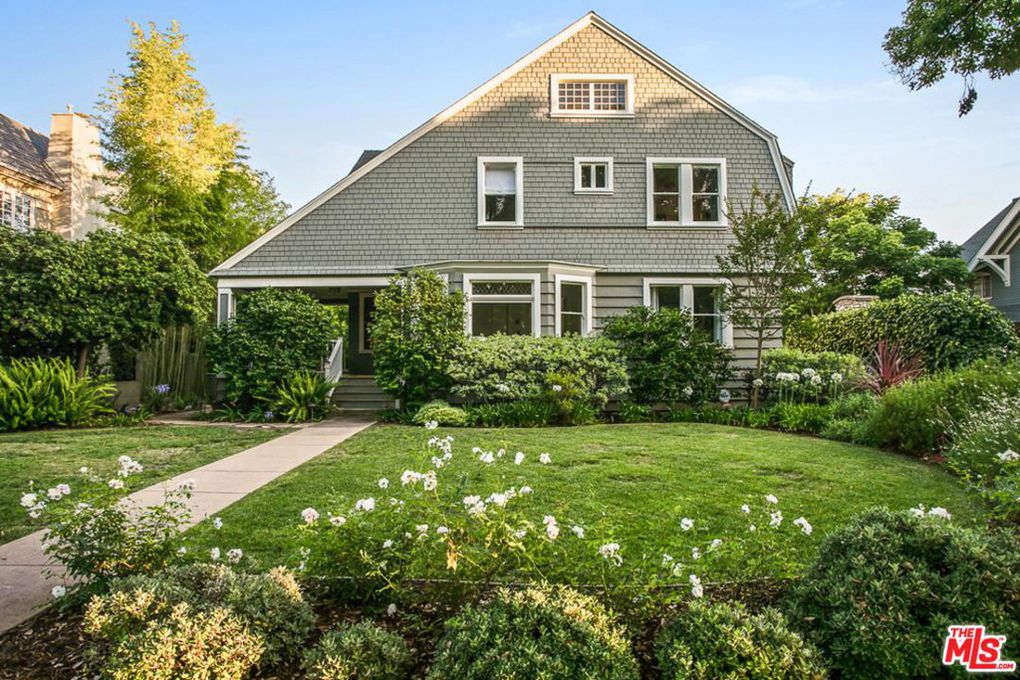 I love this house…..we don't get too many transitional farm houses and so this is a treat! It's a grand home yet it has a warm cozy feel to it! I love the front porch and the mature and lush landscaping that encompasses the home! They did an amazing job in keeping with the style of the home for the remodel! I love how light streams in through all the greenery and into the series of wall to wall windows in the master suite….it's like sleeping in a tree house! If you're in the area, make sure you stop by and see this wonderful home!
That's it for this week! Stay cool!!