Hello Everyone!
I hope you all had a lovely Labor Day Weekend…..I actually took this weekend to heart and labored on our kitchen remodel with my husband all weekend! My husband wanted to do all the plumbing and electrical rerouting himself so it took us forever but I know it's done right! Anyway back to houses…..I was hoping for more homes to hit the market this week, but caravan was still pretty light. There's always the homes that have been on the market for a while that do a strategic price reduction and then come on like new listings right after labor day….but not a lot of truly new listings….I'm keeping my fingers crossed for next week!
3128 Lake Ave. Altadena
$739,000 2 bd & 2 ba 1,552 sq.ft. 5,620 lot size
Open Sunday 2-5 pm.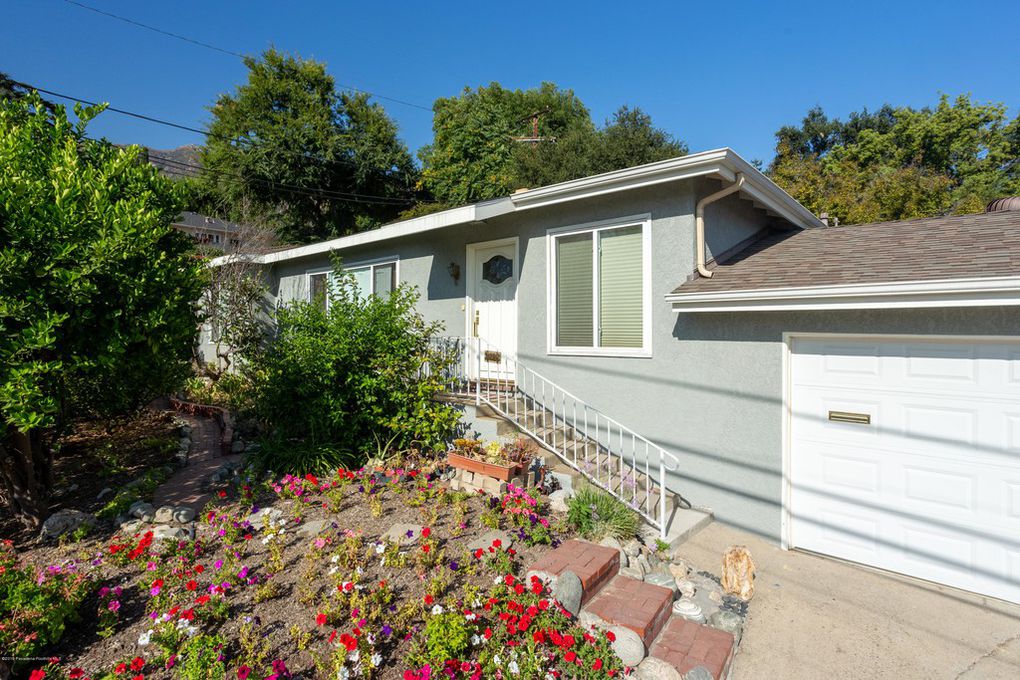 This section of Lake is way up near the end of the street so it's not as busy as you would think. Unfortunately it's right across from the parking lot of the park so not a very pretty view, but I did like the house…especially for this price. It's been very well-maintained and the previous owner did some nice upgrades including newer windows and roofing ….and surprisingly a very contemporary and chic bathroom remodel! It has a lovely formal living room with gleaming hardwood floors throughout the home. There is a room just to the right of the entry that has a cool built-in from the 50s and makes a great little office. They added on a large family room and I would love to bring the hardwood flooring into that space! Large patio sliders off the family room open out to a small but private backyard.
3079 Maiden Lane Altadena
$1,099,000 3 bd & 2 ba 1,996 sq.ft. 6,910 lot size
Open Saturday & Sunday 2-5 pm.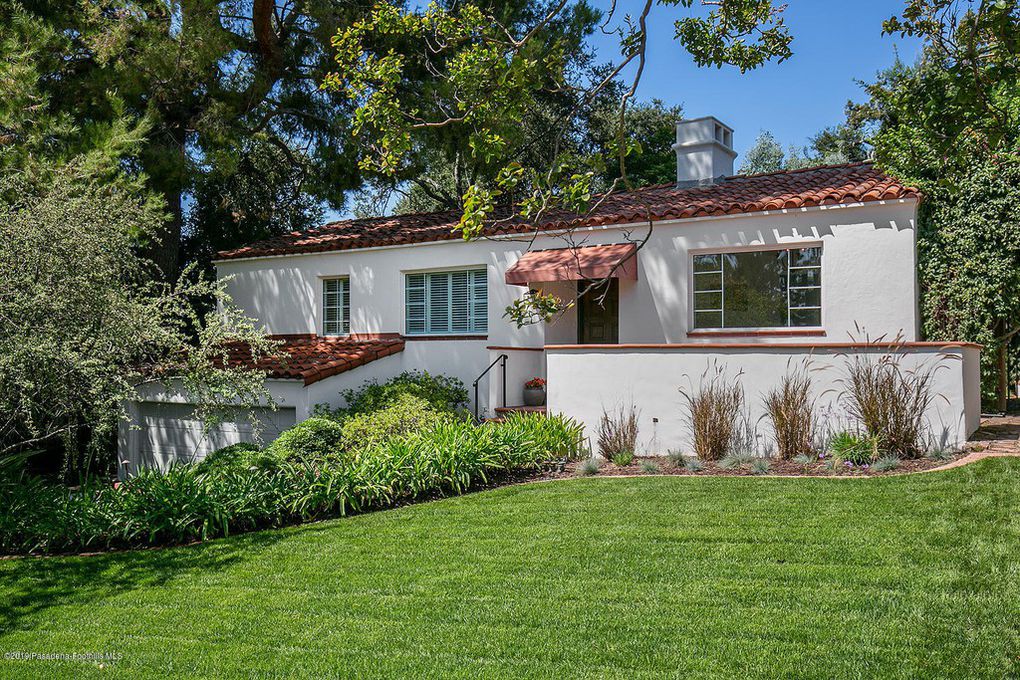 I've always loved the curb appeal of this home and it sits on a lovely street tucked into the Foothills. It is an Andulusian style Spanish with simple lines and I love how the fireplace almost disappears in the background. The formal dining room has beautiful vaulted ceilings and yet another fireplace tucked in the corner! The tastefully upgraded kitchen overlooks the private and lush backyard. It also has a wonderful space downstairs behind the garage that makes for a great Man Cave! It's main drawback is that there is no master suite. The 2nd bath is off the kitchen area and the only way to create a master would be to add on to the last bedroom….doable but not cheap.
473 Concha St. Altadena
$1,299,000 3 bd & 2.5 ba 2,134 sq.ft. 22,415 lot size
Open Saturday & Sunday 2-5 pm.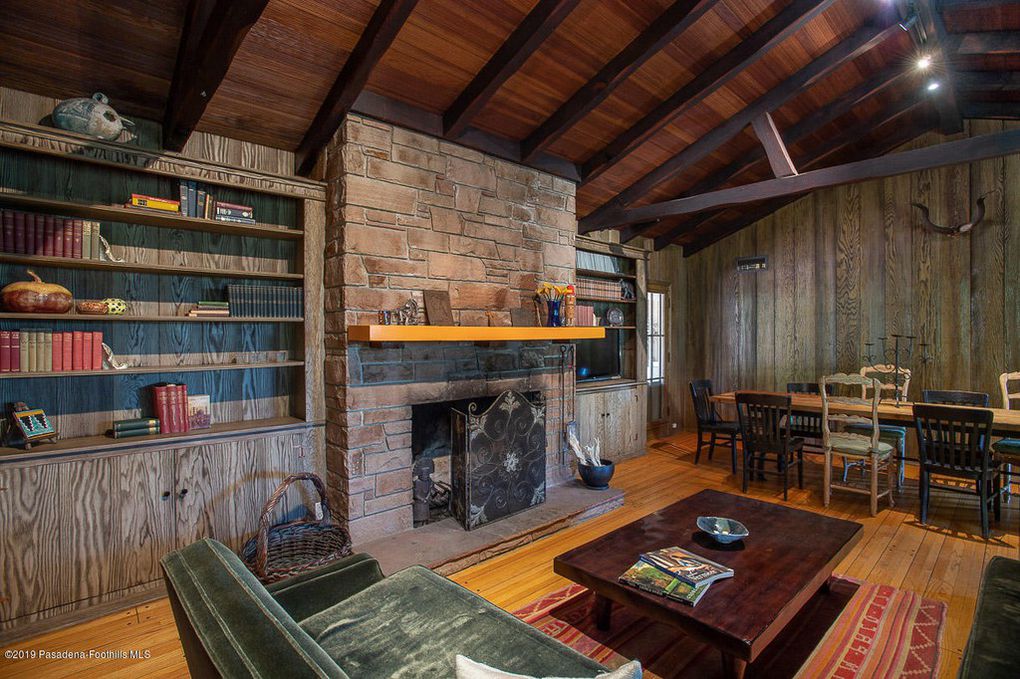 When I saw this house come on the market, I only saw the front shot and I was prepared not to like it, because I have never liked lava rock and it's all over the front of the home! However, once inside I saw that it was a true Ranch style home with rich wood paneling, beamed ceilings and a floor to ceiling fireplace! It has a really comfortable, relaxed and funky vibe…..a place you just want to hang out in with your family and friends! I love the outdoor courtyard with built-in barbeque and covered breezeway that leads to a wonderful guest studio that was tastefully converted from the garage. The landscaping and pool go with that home and the whole feel of the property! I would take out the asphalt in the back portion behind the pool and do more landscaping, but still a cool house on a large lot for that person that wants to feel like they're getting away from it all when they are home! My only complaint is that I think it's a bit high in price given that it's really a 2 bedroom home. It's listed as a 3bd, but the 3rd bedroom is the studio garage conversion.
2222 Paloma St. Pasadena
$815,000 3 bd & 2 ba 1,808 sq.ft. 7,001 lot size
Open Saturday 1-5 pm.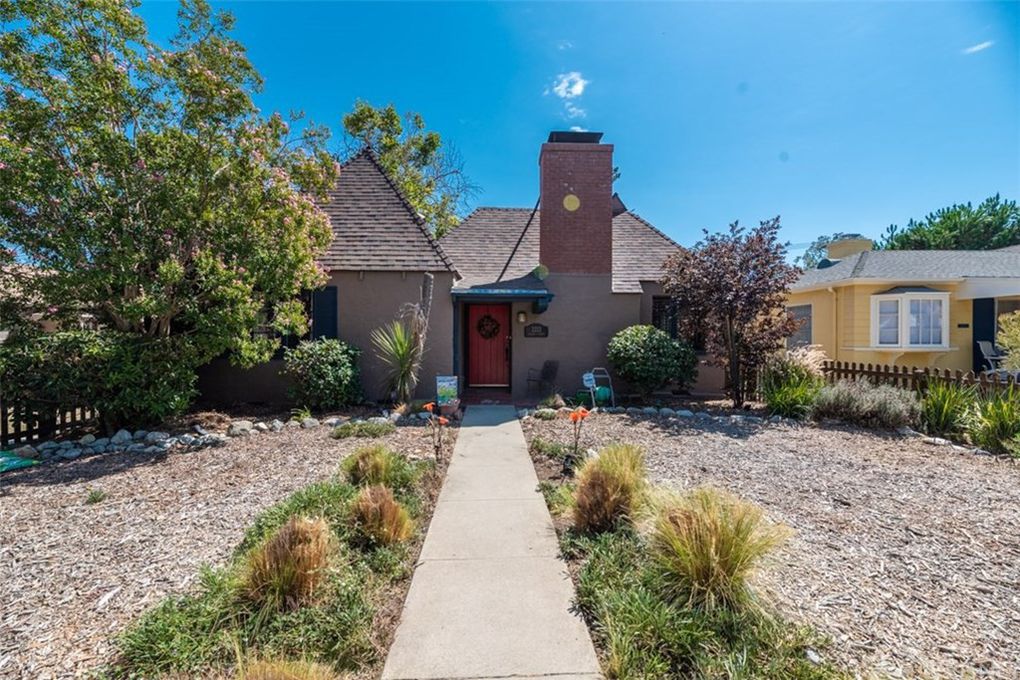 When this house first hit the internet there was only one sad picture of the front of the home and given the price for it's size….I figured it was a big fixer! Later they put in better pictures but by then, my prospective client had already written it off! If you're a seller, please make sure that your agent doesn't post the home on the internet until you have great pictures to post!!!! Anyway, I did see it yesterday and to my surprise it was in great condition, with a good floorplan and a lot of house for the money! Similar to Maiden Lane the 2nd bathroom is off the kitchen area, but unlike Maiden Lane…adding on to the last bedroom may not be possible because of the location of the garage. Still a very nice value for the neighborhood!
781 Magnolia Ave. Pasadena
$1,325,000 3 bd & 3 ba 2,062 sq.ft. 6,264 lot size
Open Saturday & Sunday 1-4 pm.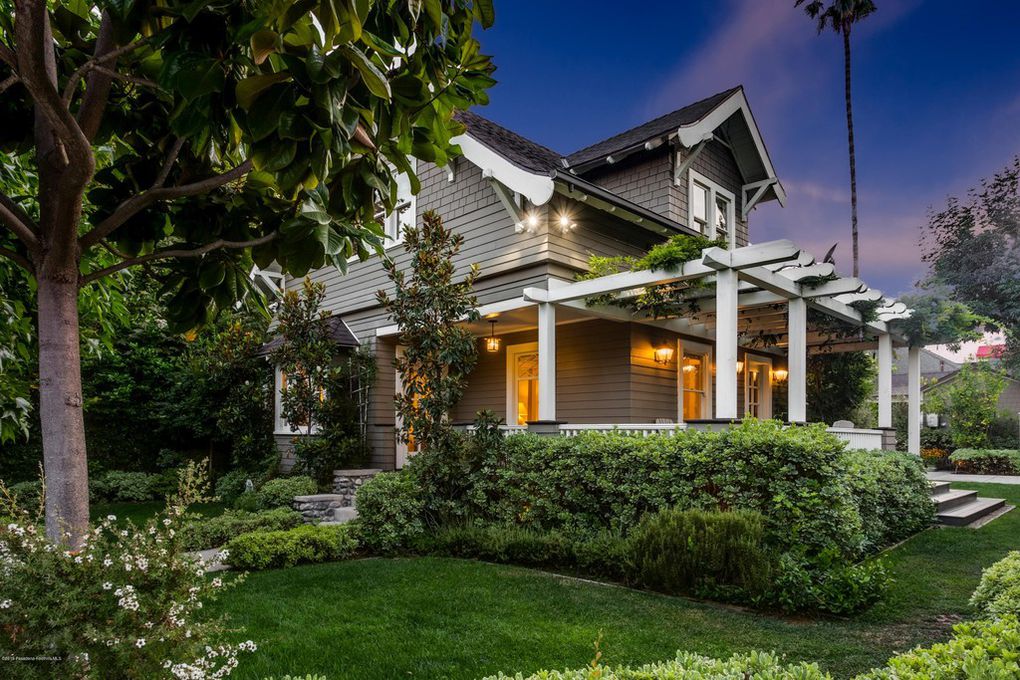 Magnolia is the more affordable of the streets in Madison Heights along with Euclid because the homes tend not to be as big and it's closer to the condos and towhomes in that pocket. This home is a darling Farmhouse with an even cuter guest house. Legally it's a duplex so the 2062 sq.ft includes the guest house. Still they have done a wonderful job restoring this home with tasteful finishes! Light streams in through all those windows and I love the master suite upstairs! Off the kitchen you have a lovely deck with a built-in bbq for the main house. The guest house is tiny but also very adorable with it's own lush private yard space!
945 Jane Pl. Pasadena
$1,469,000 3 bd & 2.5 ba 2,051 sq.ft. 6,690 lot size
Open Saturday & Sunday 2-5 pm.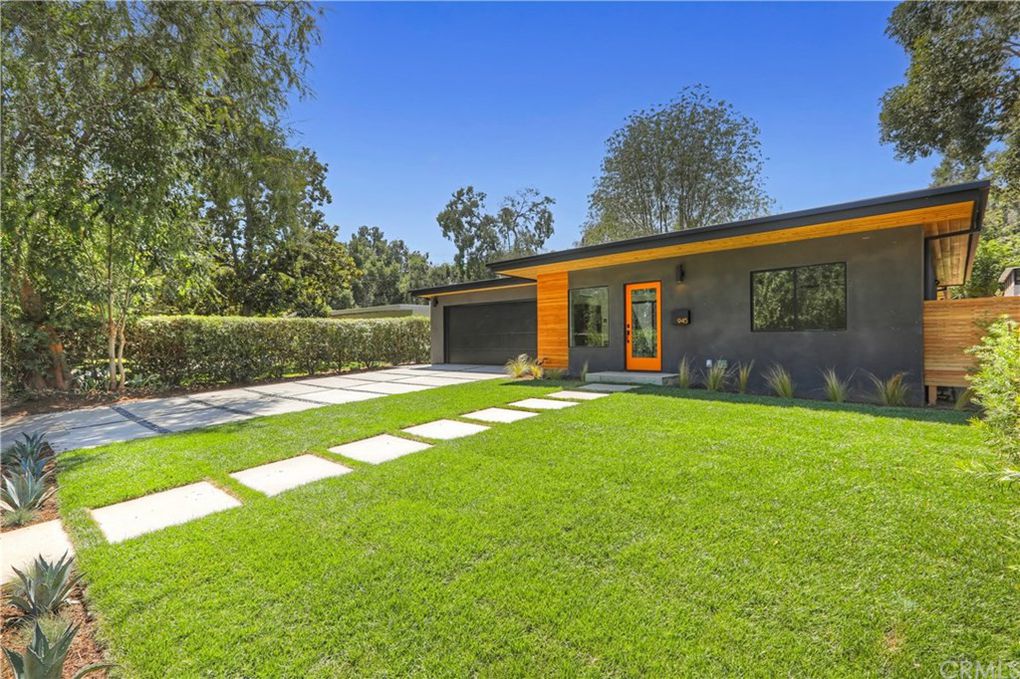 In 25 years I have never been down this street! It's a little cul-de-sac of homes south of California near Pasadena Ave. What's really great about this street is that the homes were all built around the same time with a mid-century look to them! I know it's a flip, but they must have bought if off market because I don't see it selling in our system. When you walk in you enter a small room and then go down a hallway to get to the main living areas. Normally this would be a big turn off for me, but because the hallway opens out to a central atrium it takes away that awkwardness. Of course I love that great open living space that flows out into the backyard and I love what they did with the kitchen… Of course I'm a bit biased because that's pretty much what I want to do with my kitchen! The master opens out to the yard as well while the other 2 bedrooms are off another hallway. Overall a very nice job! Dossier Capital usually does good work.
812 Fremont Ave. #101 South Pasadena
$875,000 1 bd & 1 ba 1,554 sq.ft.
Open Saturday & Sunday 2-5 pm.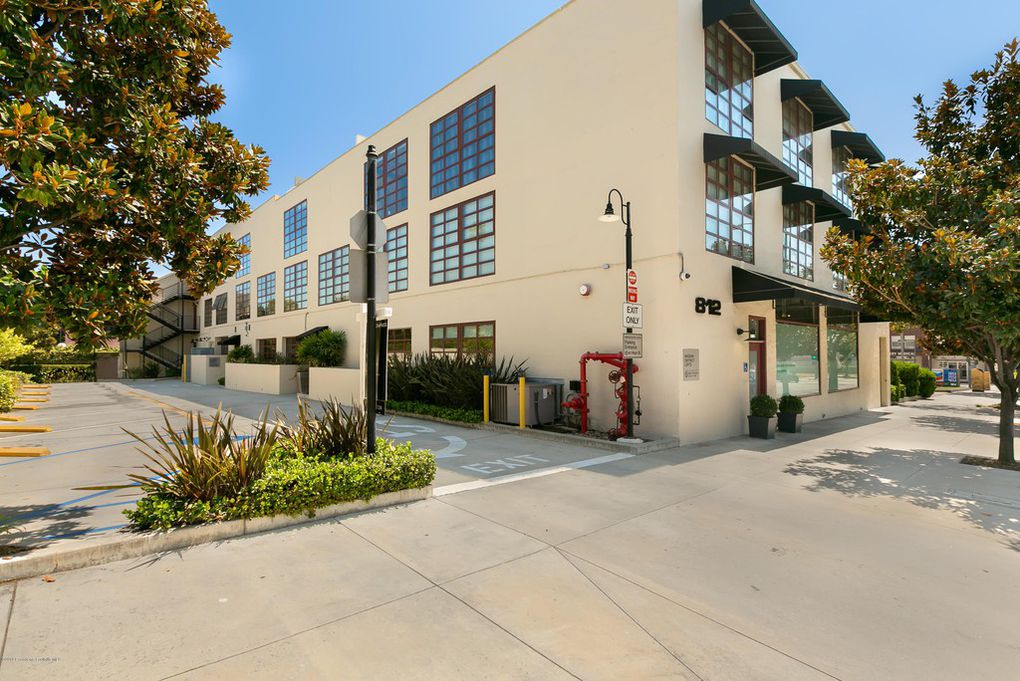 If you want a live work space located walking distance to everything in South Pasadena, then here's your chance! I've only ever seen the 1st floor units with the patios, but I love those units with those paneled garage doors installed as the patio door! It's really cool! It doesn't show as well as it could because the current owners use it as a work space only, but I love the big open space and the idea of being in such a great location!!
That's it for this week!!