Hello Everyone!
There was a lot to see today and actually a lot of nice options for buyers at every price range! So let's get to it!
319 Ohio St Apt 4. Pasadena
$629,000 2 bd & 2.5 ba 996 sq.ft. 18,915 lot size
Open Saturday & Sunday 2-4 pm.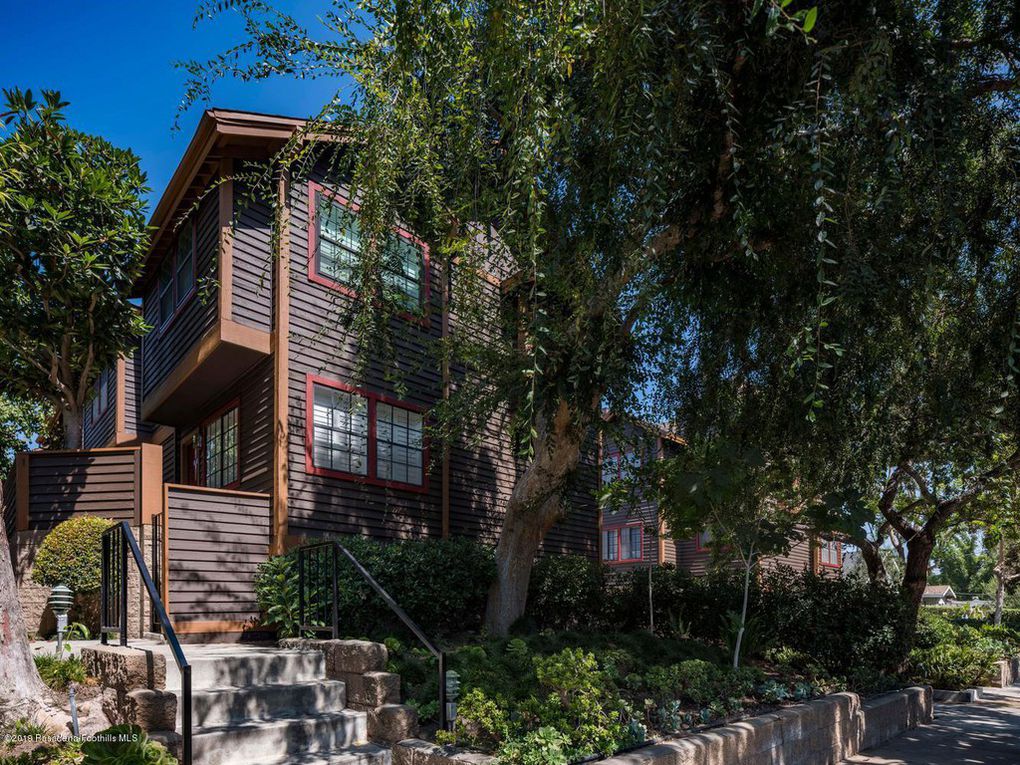 There are townhome complexes scattered all over Pasadena of course, but I particularly like this cluster of townhomes in the heart of Madison Heights! Your close enough to Old Town that you could walk and enjoy all of it's amenities, but it also butts up to one of the best residential neighborhoods in Pasadena which makes for lovely evening strolls. This one on Ohio is small but nicely remodeled! Don't miss your chance to live in a great neighborhood for a condo price!
2340 El Molino Ave. Altadena
$729,000 2 bd & 1 ba 1,069 sq.ft. 7,595 lot size
Open Saturday & Sunday 2-4 pm.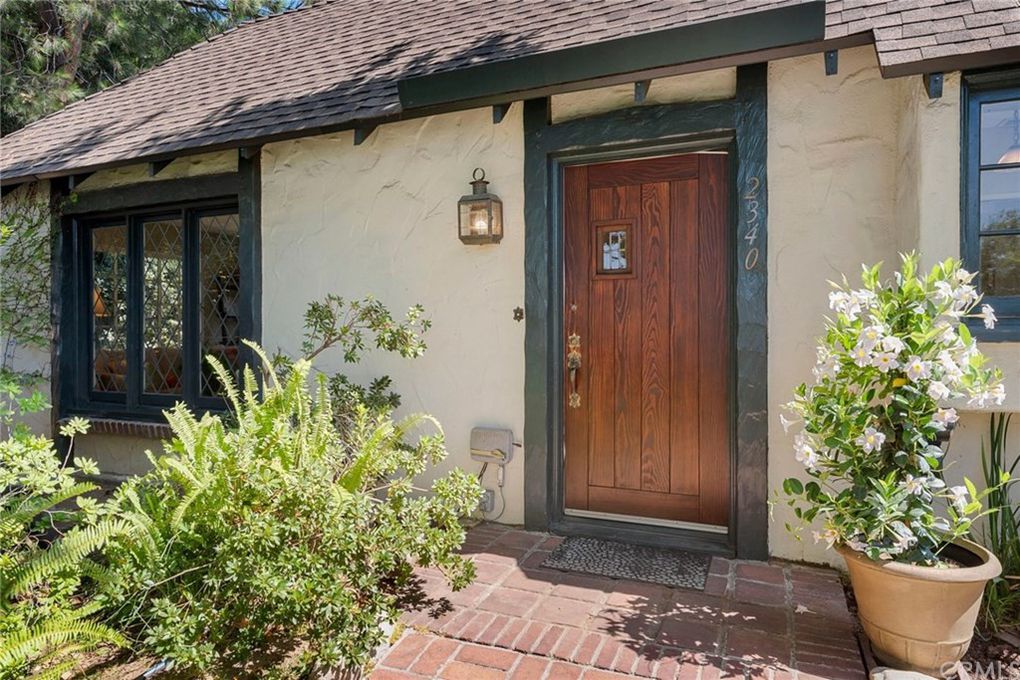 This cottage transported me to the English Countryside! The hand hewn wood work, peg and groove flooring and leaded glass windows lends to its old world charm. I love how they extended the area off the kitchen with vaulted ceiling and huge glass panels to create a wonderful dining space! The landscaping is lush and private and just adds to the whole ambience of the home. So why is it so cheap??? That section of El Molino has apartments and sits across from the school….but I think they priced it well to compensate for that!
489 Atchison St. Pasadena
$849,000 3 bd & 2 ba 1,414 sq.ft. 6,746 lot size
Open Sunday 2-5 pm.
When I think of the transitional neighborhoods west of Lake, I prefer getting my clients a couple blocks north of Washington and away from the high density apartments where it's quieter. I especially love Atchison because the trees are lovely and the street has a curve to it that makes it even more appealing. This Spanish home has a lot of curb appeal with it's arch over the porch and picture window! It was originally a 2bd & 1ba home and someone did a nice job adding on the master suite. The only thing I really don't like is the kitchen. I'm not a big fan of the finishes, but more so I think the space is small and they could of used the breakfast nook and laundry room to make it a much better kitchen. Still a nice house on a quiet street for a good price!
1877 Galbreth Rd. Pasadena
$999,000 3 bd & 2 ba 1,574 sq.ft. 9,654 lot size
Open Saturday & Sunday 2-4 pm.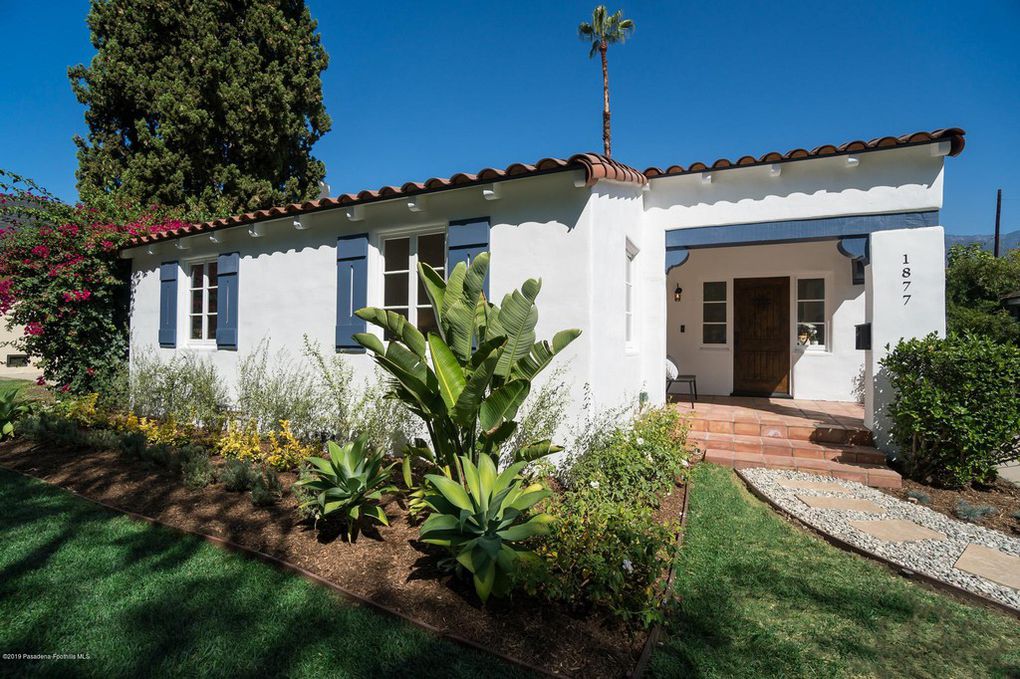 So they did a nice job flipping this home….Carmine's group always does…..but I have it on my list today because I need to vent! I saw this house before they did it and it's main problem is that it only had 1 bathroom and that it backed up to apartments on Washington. It now has a 2nd bath, but because it backs up to the apartments I wouldn't recommend buying it. But what really upset me is that the main bathroom had what I thought was Batchelder tile on the walls…on the floors and even lovely towel holders and soap holders! I had never seen anything like that before and it was fabulous…I even posted it on my instagram! When I asked Carmine what happened, he said they brought in a specialist that said it wasn't Batchelder so they got rid of it! I don't care if it was actually Batchelder or not…..it was beautiful and unique and they ripped it out to put white and grey!!!! AAAAARGH!!!
3810 Greenhill Rd. Pasadena
$1,185,000 2 bd & 2 ba 1,955 sq.ft. 14,354 lot size
Open Saturday & Sunday 2-4 pm.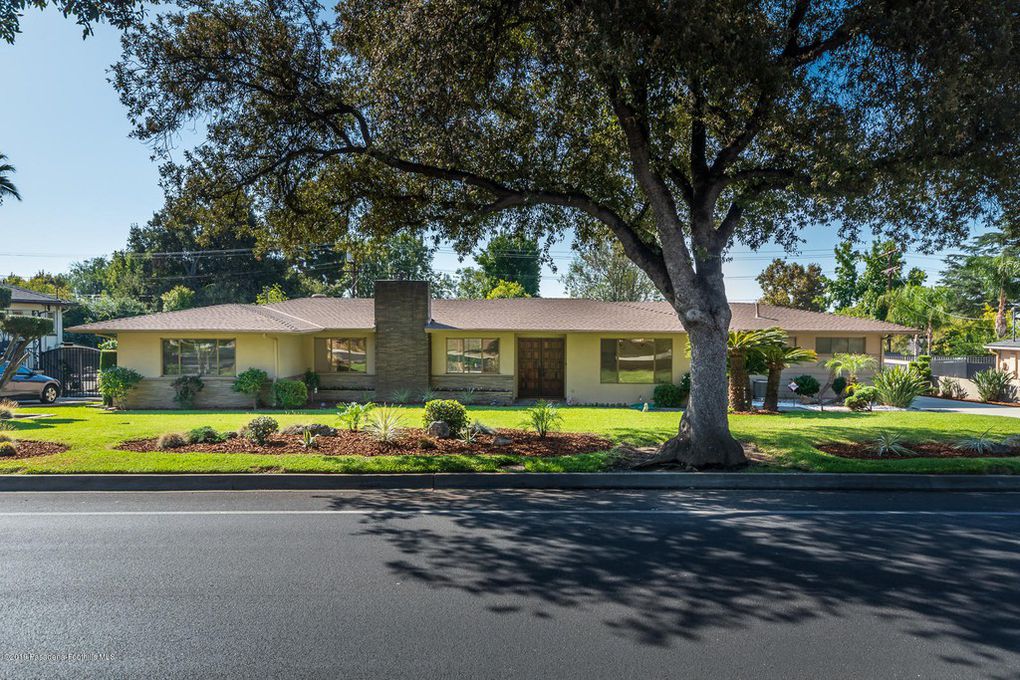 I remember about a year or so before the bubble burst in 2008 thinking how ridiculous it was that homes in Lower Hastings were starting to sell for over a million. Now we have homes selling close to and even over $2 million, so that makes this one on Greenhill a bargain! I love the curb appeal of the home…it has some nice mid-century lines! I'm just not sure how to fix the floorplan. There are 2 bedrooms on one side and then a 3rd bd/den behind the kitchen and then the living areas are just too cubicle like. One thought is to bump out the living room into the covered porch area and then rework that space into a more open concept and convert the dining room & den into bedrooms so you have 2 bd on each side of the house. Whatever option you look at it won't be cheap…so make sure you leave room in your budget for remodeling!
3377 Vosburg St. Pasadena
$1,259,000 3 bd & 2.5 ba 2,117 sq.ft. 36,590 lot size
Open Sunday 2-4 pm.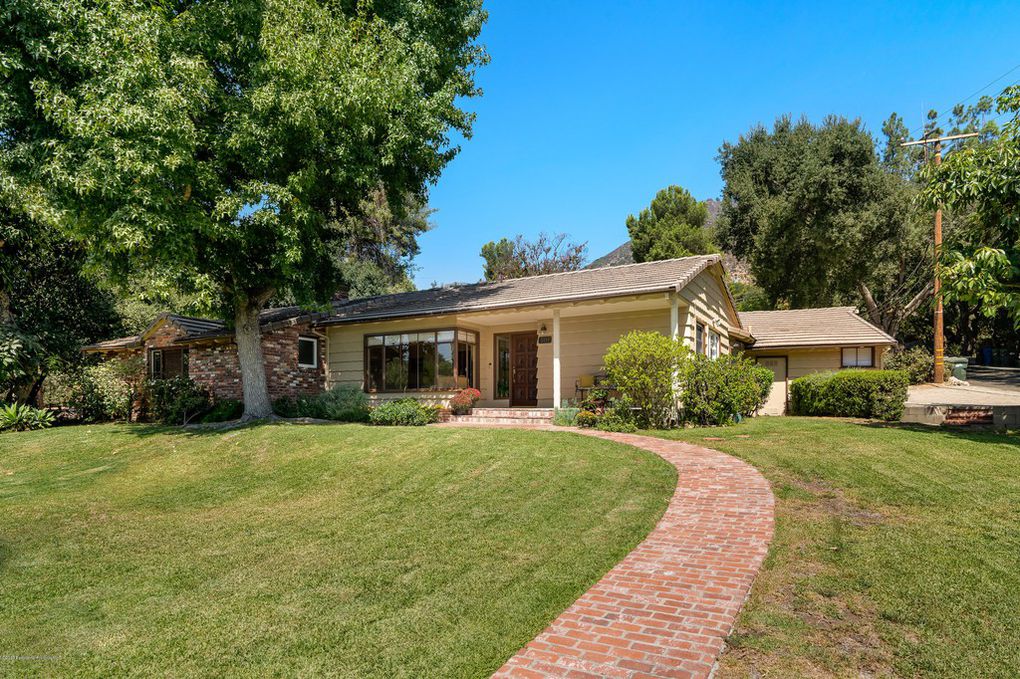 If you have a little more to spend and don't want the remodeling headache, then check out this one on Vosburg! It's in the Sierra Madre Villa area where the lots are huge and this one is 3/4 of an acre! It is on the corner of Sierra Madre Villa so you will get more noise, but all the traffic is local so the farther up you go the less noise. It's a very well maintained home with tasteful upgrades…it's not a Wow house…but a very comfortable house and a nice value for your money!
1835 Rose Villa St. Pasadena
$1,599,000 3 bd & 2 ba 2,080 sq.ft. 10,741 lot size
Open Saturday & Sunday 1-4 pm.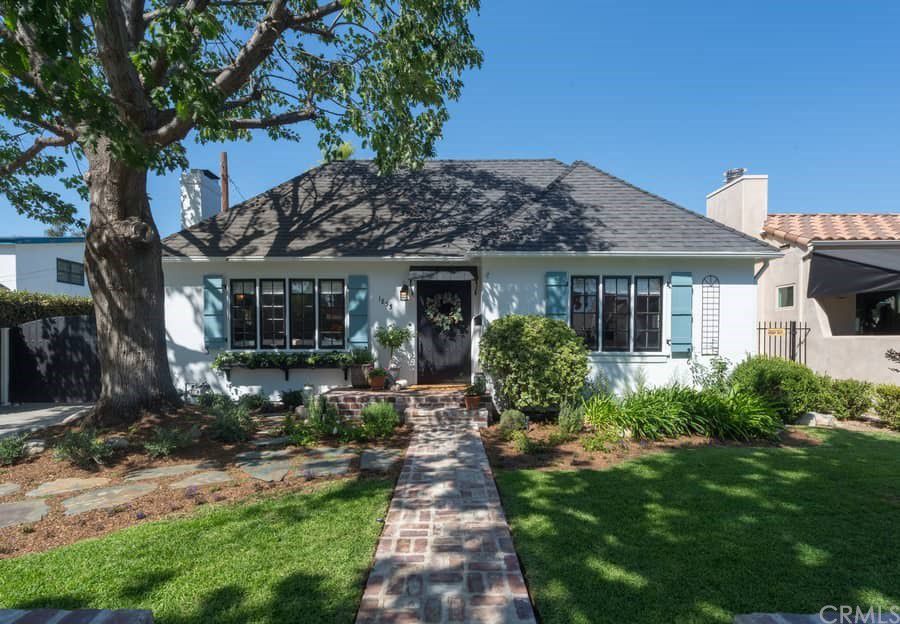 This one is a WOW house so no bargain to be had here, but WOW! When these owners bought the home it was mostly remodeled, and this woman took it to the next level! She has amazing taste and designed everything herself! It's decorated in that farmhouse style…casual chic…. and it has a great feel to it! I love how the family room flows out to that covered patio and then there's this darling studio and huge lush & private yard space behind that! If you need inspiration for your next remodel, then definitely check out this home!
500 E Loma Alta Dr. Altadena
$1,699,000 5 bd & 3 ba 2,480 sq.ft. 12,298 lot size
Open Saturday 2-5 & Sunday 1-4 pm.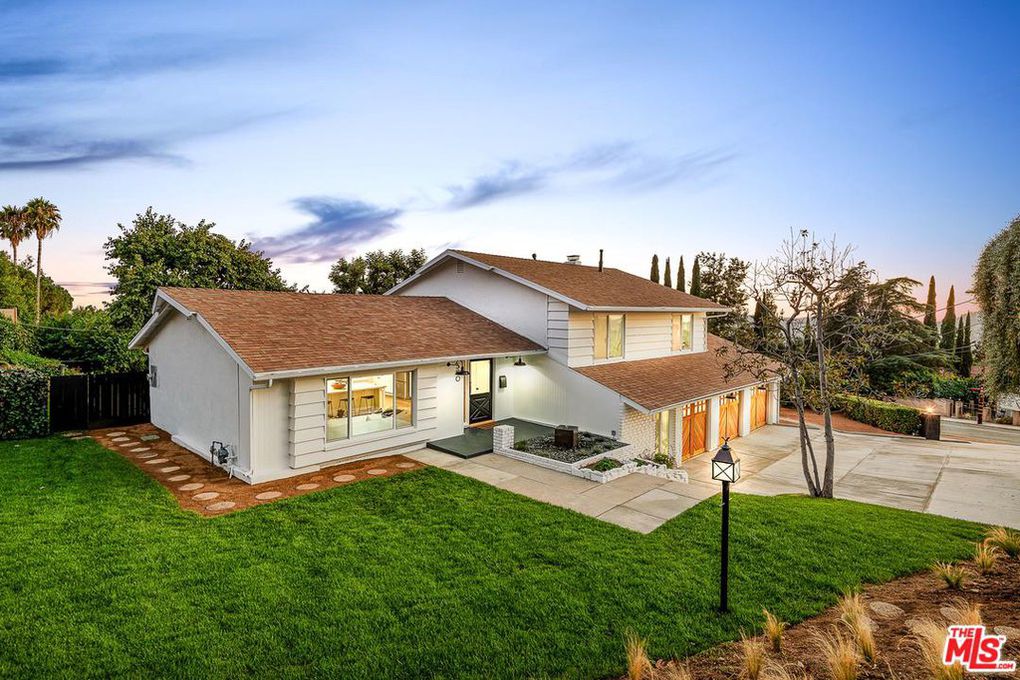 I remember this house when it was a fixer and it had a very choppy floorplan that turned away most buyers….including mine! This agent actually did this project herself and you can see with the more recent flips and staging that we are trending away from the cold industrial grey and towards warmer tones and a more farmhouse feel. She did 2 major things that changed the feel of the house! First I love the garage doors! I love that she realized that they were a crucial component for the curb appeal of this home so she spent some time and money adding doors that would give this home the curb appeal that it sorely lacked! Secondly and even more important she put in that huge structural beam so that she could create one great room instead of 3 chopped up rooms! The rest of the house is the same floor plan, but now it feels right and I liked the finishes she chose overall!
418 Floral Park Ter. South Pasadena
$2,098,000 3 bd & 2.5 ba 2,665 sq.ft. 15,922 lot size
Open Sunday 2-5 pm.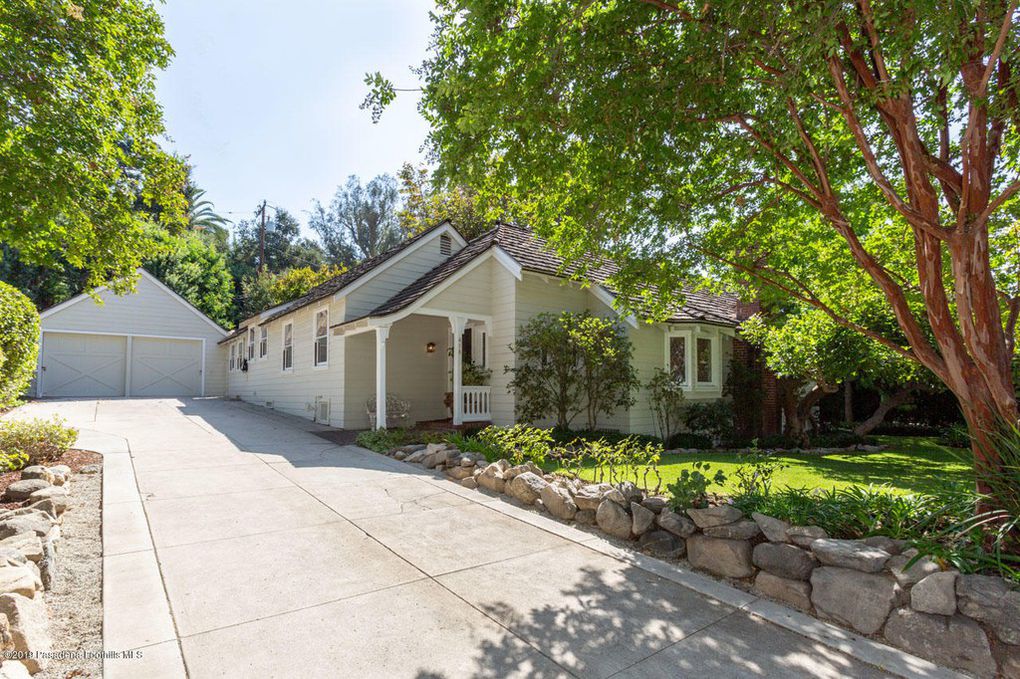 When I see Floral Park….I think freeway because the street does basically dead end into the 110, but this home is at the top of the street near Hermosa where it's pretty quiet! The front is unassuming, but boy that living room is dramatic! I love the huge timbers that were used for the beamed ceilings and that expansive picture window! It has a large formal dining room and the kitchen has been tastefully remodeled with inset shaker style cabinetry….the counter tops could use a breath of fresh air….but that's fairly easy! I love the wide hallway with one side looking out onto the tranquil yard and the other side opening up to amble bedrooms! The master bath has also been nicely remodeled, so really you just need to re-do that one jack & jill bath between the 2 other bedrooms. It's a wonderful home and of course South Pasadena schools!

657 Linda Vista Ave. Pasadena
$2,495,000 3 bd & 3 ba 2,548 sq.ft. 20,141 lot size
Call me for a showing.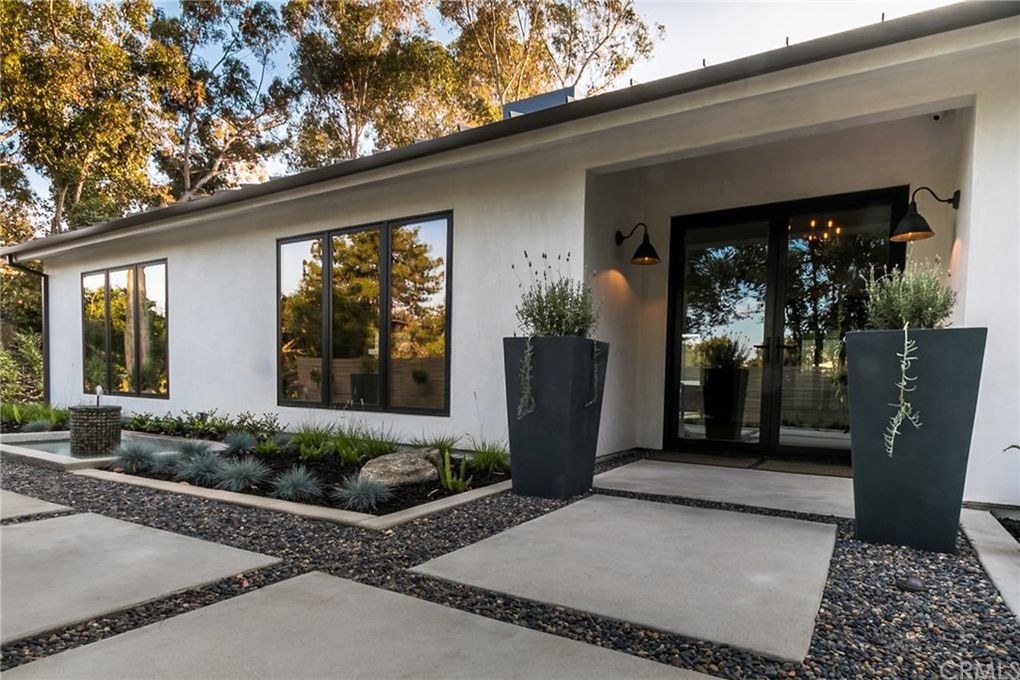 This home was a lowly ranch once upon a time and has been transformed into this modern masterpiece! It's been on the market for a while, but I only got to see it yesterday now that they lowered the price. It's still a bit pricey for the size, but it's a pretty amazing home! The agent is actually the one who designed and managed this project for his parents, so the finishes are very high end…..not like a typical flip. I love the stone that they used on the facade of the home and then again on the fireplace that extends up to the vaulted ceilings. They didn't just use quartz….they used real calcutta gold countertops throughout the home and they are gorgeous. It's a real treat of a home, so if you want to see it, just give me a call!
That's it for this week….Happy Hunting!!