Hello Everyone!
This week there was a lot to see and I impressed myself by squeezing in 22 houses! Again another good week for houses under a million and these were my favorites in the bunch!
1000 San Pasqual St Apt J. Pasadena
$599,000 1 bd & 1 ba 959 sq.ft.
Open Saturday & Sunday 2-4 pm.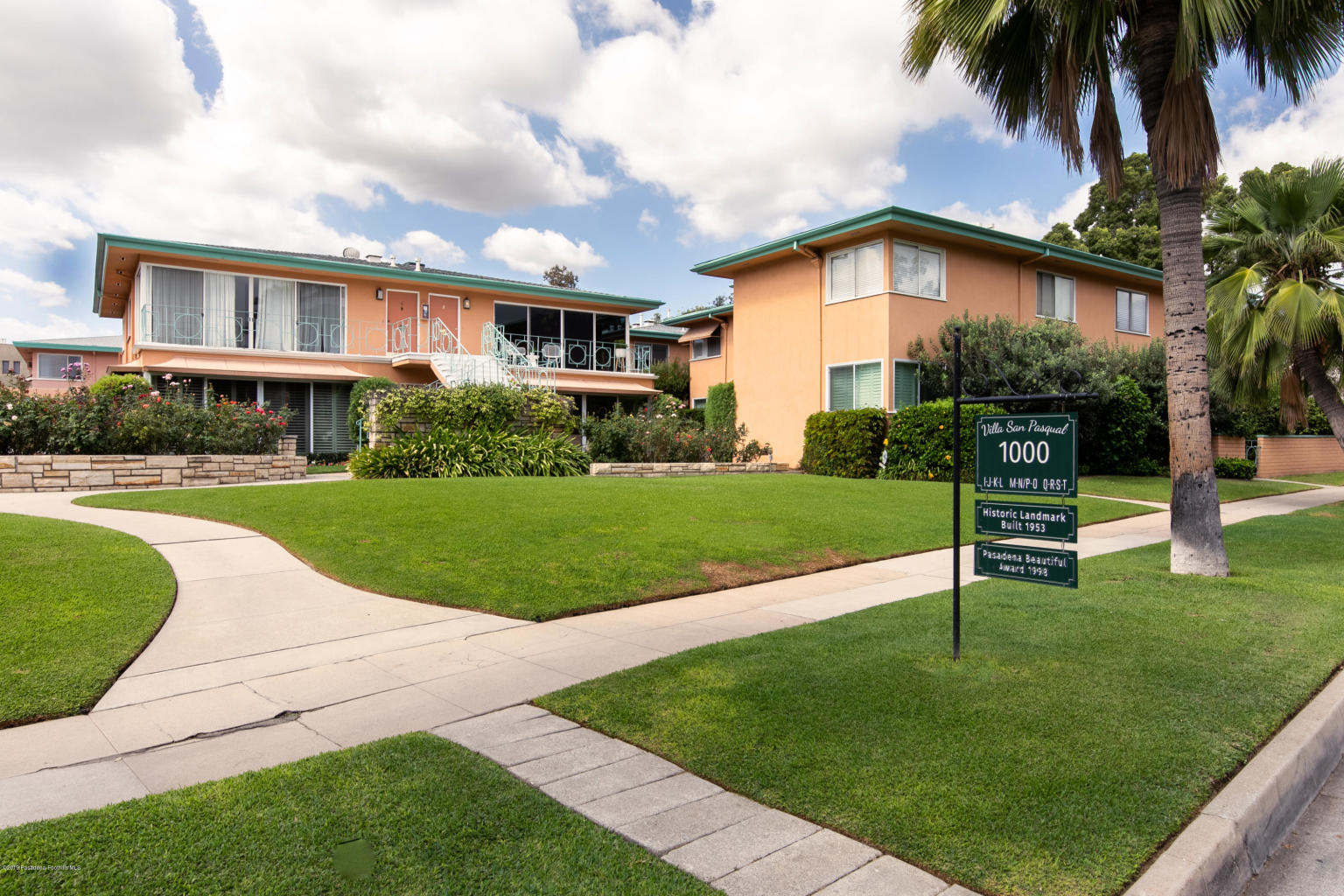 I've seen a lot of units in this complex, but I wanted to see this one in particular because it was flipped and it is very tricky to remodel these units and still keep that vintage feel that these historical mid-century condos need. I'm happy to report that they did a nice job! They remodeled the kitchen with period style cabinetry and the open shelving was a nice touch! I loved the Terrazzo tile they used on the floor and the aqua blue tile backsplash was a good choice! The bathroom I have mixed feelings about because I loved that they kept the original pink tub and found a cute tile to tie it together, but I'm not a fan of the floor tile and I wish the vanity had a more vintage look. Still I think they did a very nice job overall!
177 El Nido Ave. Pasadena
$680,000 3 bd & 1 ba 1227 sq.ft. 6,653 lot size
Open Saturday & Sunday 2-4 pm.
There aren't a lot of choices under $700,000 in many Pasadena/Altadena neighborhoods that I would feel comfortable placing my buyers….but this block of El Nido is in South East Pasadena! Ideally it would be south of Del Mar, but then it wouldn't be $680K and even though there is some rental property on this block the rentals are closer to Colorado and it's not high density! This house needs updating, but it has been well maintained so you can move in and remodel as you go! I really love all those windows in the living room and the kitchen has a pretty cool 50s feel to it that you could work with if you're clever! It has a nice sized back yard too!
1684 Beverly Dr. Pasadena
$799,000 3 bd & 2 ba 1,511 sq.ft. 5,117 lot size
Open Thursday 10-2 & 5-7 & Sunday 1-4 pm.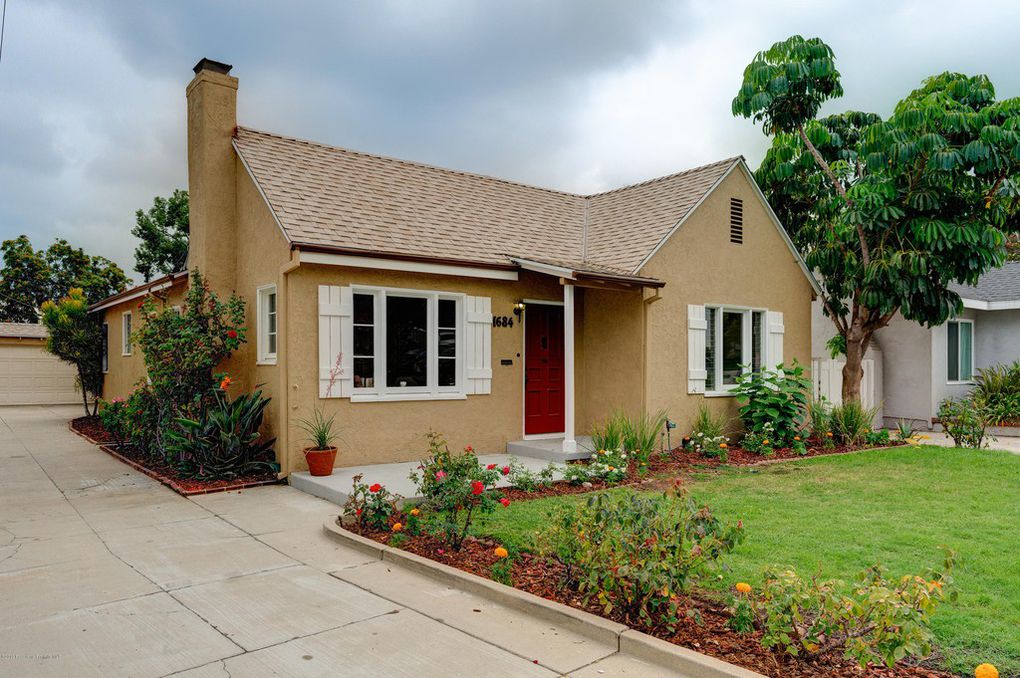 The area between Hill & Allen north of Casa Grande and south of New York is a bit of a hodge podge. Mainly because of the University that few people realize is in that area just north of Washington. It is now being remodeled into an International Boarding School, but because it's always been a school the area surrounding it has a higher percentage of duplexes and triplexes than your average residential neighborhood and that brings down the look of some of the streets. Beverly is one of the cute streets in that pocket! You can tell this home has been well-maintained over the years and they freshened it up before coming on the market. Nothing like refinishing hardwood floors and putting a fresh coat of paint to give a house a good lift! It's a comfortable floorplan with 3 bedrooms and 2 baths so I'm sure it will sell in a quick second!
220 Laurel Dr. Altadena
$799,000 3 bd & 2 ba 1,352 sq.ft. 7,251 lot size
Open Thursday 5-7 & Sunday 2-4 pm.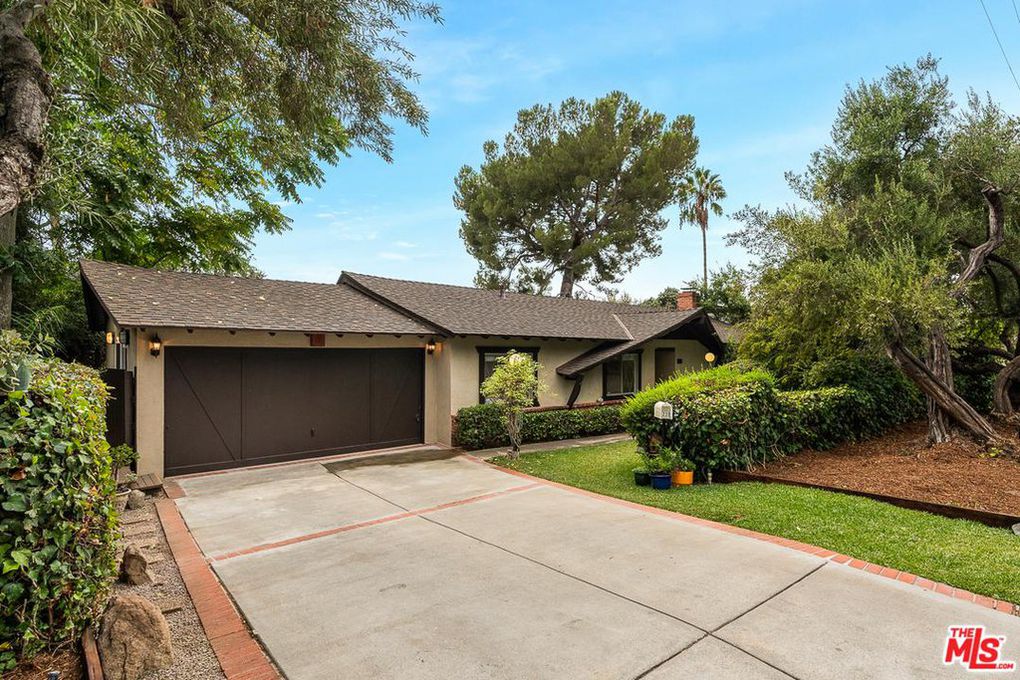 There's things I like and don't like about this house, but more things I like so it made the list! I'll start with the likes….I love the floating fireplace in the living room….I love the design of the kitchen and especially that wrap around shelving on that wall……I love the clever use of stained glass tiles in the backsplash…..I like the comfortable floorplan with the open layout and 3 bedrooms with a master suite…..I love the family room (even though it's a converted garage) at the end of the hallway and how it opens up to different vignettes of the yard….my favorite being the patio with the outdoor fireplace. Now for the don't likes…..this block of Laurel isn't my favorite there are still quite a few dumpy homes on this block……the sunroom off the dining room is staged like a bedroom and I'm tempted just to get rid of it so the dining room opens out to the yard……and I don't like the tile entry leading to the kitchen they should of just matched the hardwood flooring.
234 Marguerita Ln. Pasadena
$825,000 1 bd & 1 ba 970 sq.ft. 4,553 lot size
Open Sunday 2-4 pm.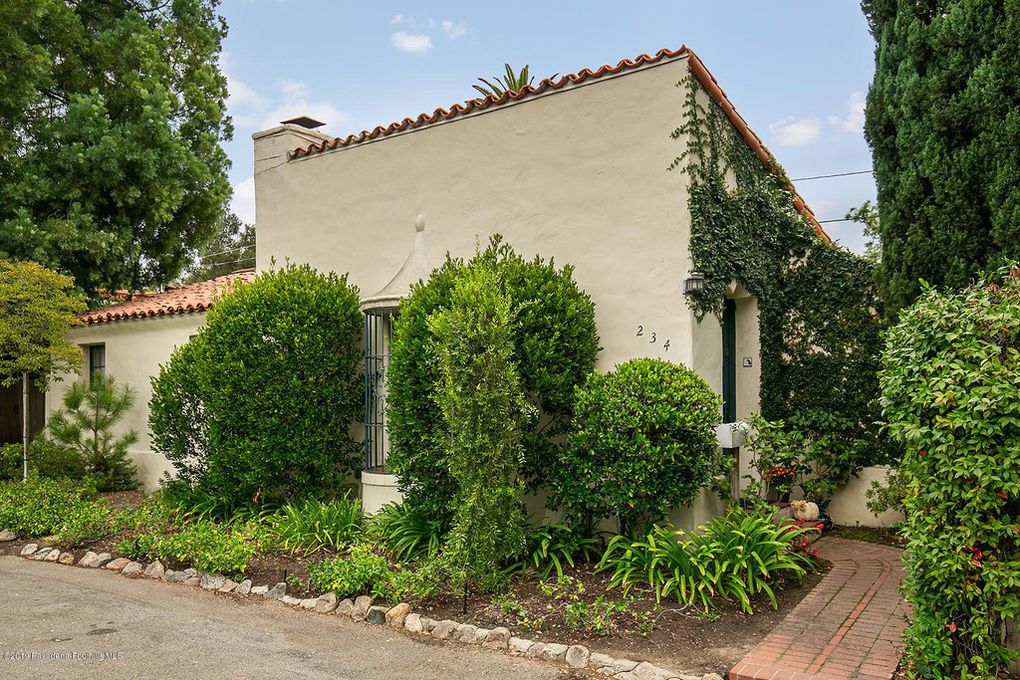 I know ….I know…$825,000 for a 1 bedroom house!! But it's Marguerita lane and I love that street! The homes on this street were originally built as an artist colony and it's a series of delightful Spanish cottages with unique architectural detailing! This street has historical significance so you can apply for the Mills Act which would give you a substantial discount on your property taxes! This home has a living room window that opens into a darling bird cage on the front of the house. I love the high beamed ceilings in the living room and beehive fireplace! It needs updating but what an adorable house on an adorable street!
3490 Loma View Dr. Altadena
$875,000 3 bd & 2 ba 1,574 sq.ft. 7,632 lot size
Open Saturday & Sunday 1-4 pm.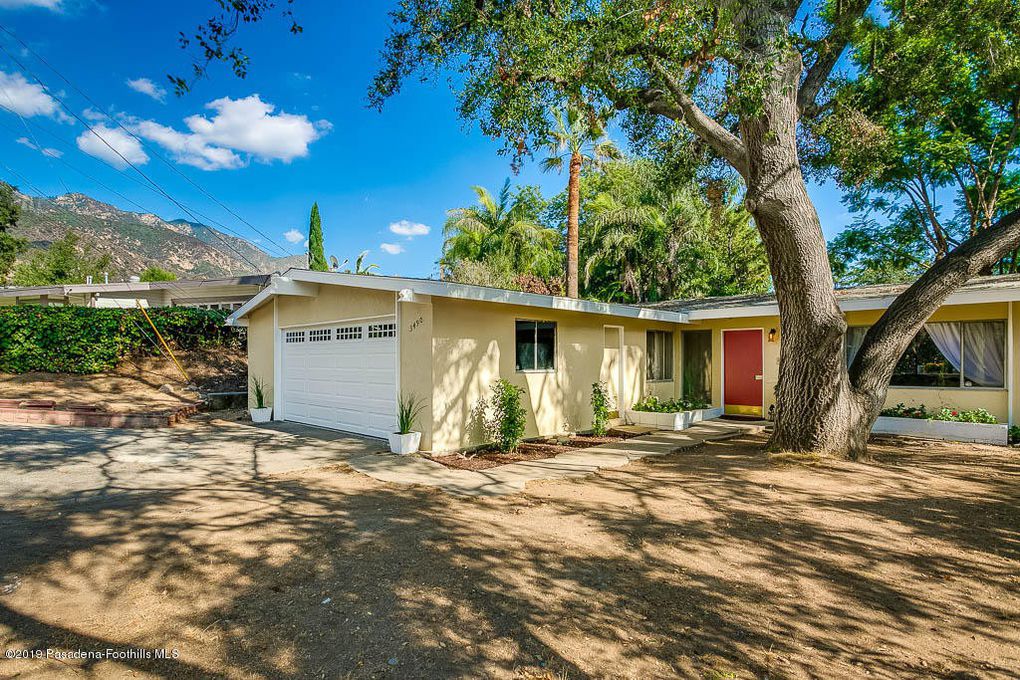 So I like this house….but given the lack of yard and the work it needs I think it's a bit high?? But then it does have a lot of nice mid-century details and these homes are so popular right now it just might go for that price. I would want to pay closer to $800 for it….but we'll see!
1377 Palm Ter. Pasadena
$949,000 2 bd & 2 ba 1,672 sq.ft. 12,922 lot size
Open Saturday & Sunday 1-4 pm.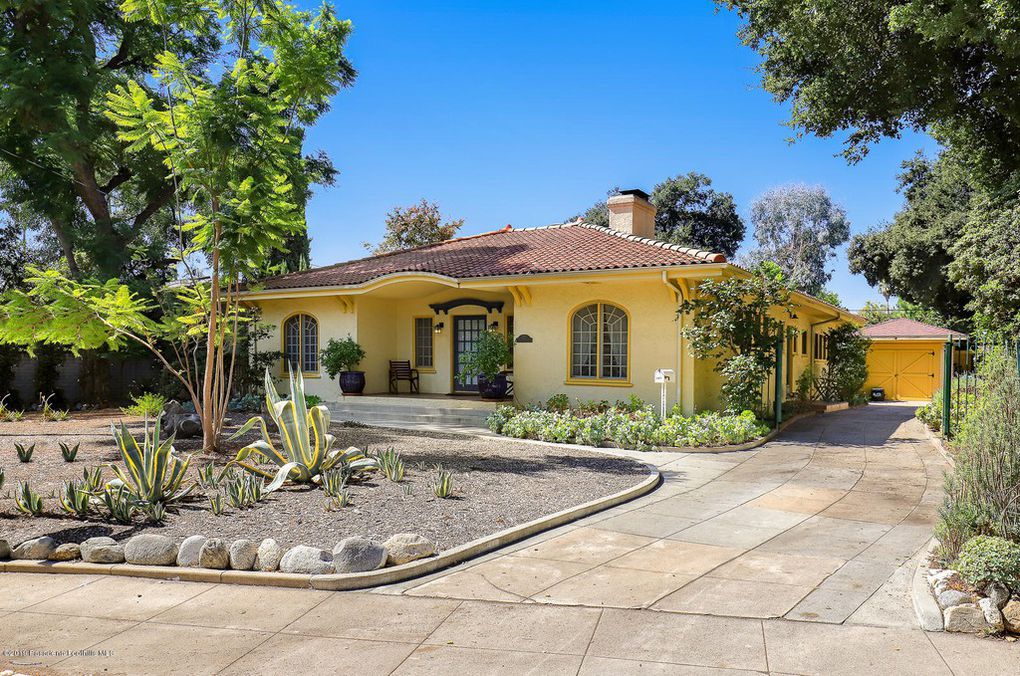 Boy do I loooove this house! Those arched windows ….the living room picture doesn't do it justice! That room is spectacular with high ceilings and that wall of glass leading out to the Veranda overlooking the lush landscaping….I could live in that room for the rest of my life!! The formal dining room has a unique built-in and the kitchen and baths have been tastefully remodeled. I would have to replace the tile flooring in the dining room back to hardwood but other than that it's a great house! Now if only I could just pick it up and put it on the section of Palm Terrace south of Washington! This block unfortunately runs right into Washington and this house is in view of the mechanics shop…damm almost perfect!!
2416 Monte Vista St. Pasadena
$998,000 3 bd & 3 ba 1,658 sq.ft. 7,284 lot size
Open Thursday 10-2 & Saturday & Sunday 1-4 pm.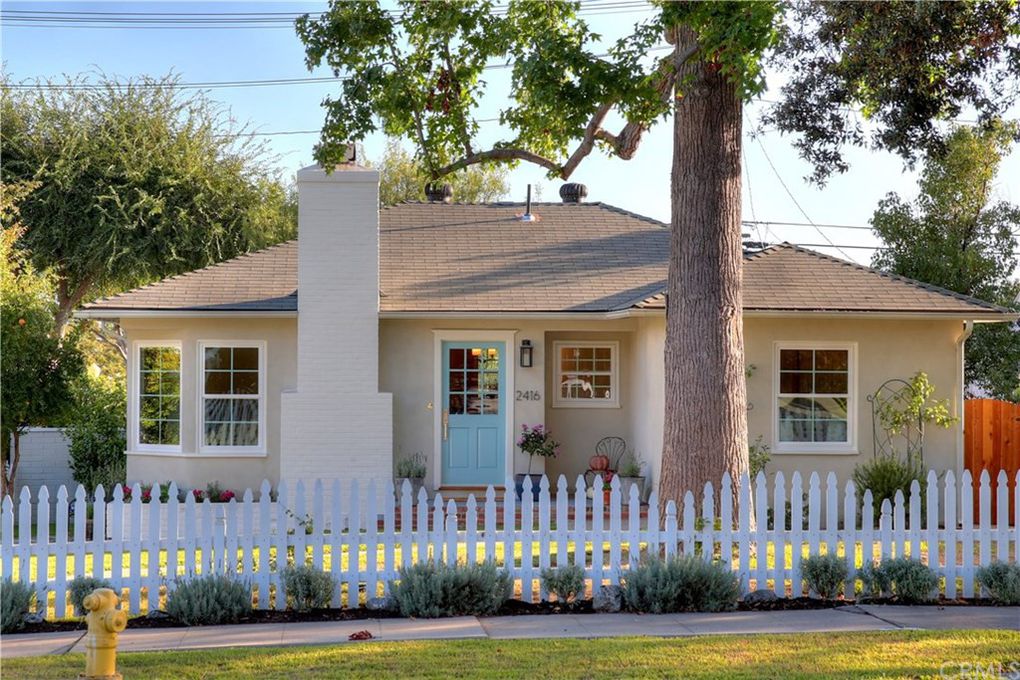 I remember this one and I couldn't figure out how to fix the floorplan….kudos to this investor cause they did a lovely job turning this house into a comfortable 3bd & 2ba including a master suite. They also converted the funky garage extension into a darling permitted guest house! I like that they moved the front door to make room for the master bath…well done! The finishes are all the tasteful upgrades you expect these days and I love the covered back porch and pretty backyard….I especially like that the guest house has a private entrance and it's own yard space!
1165 N Los Robles Ave. Pasadena
$1,279,000 6 bd & 4.5 ba 3,956 sq.ft. 9,083 lot size
Open Thursday 10-2 & Sunday 2-4 pm.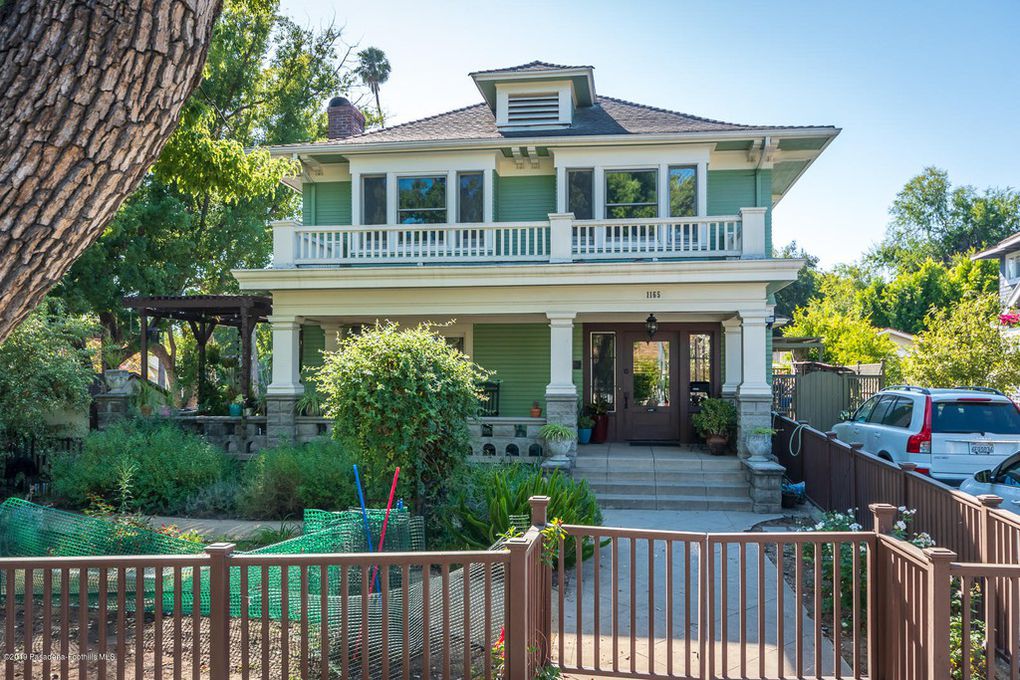 Here's another house I wish I could pick up and move! It's a great house in a lousy location. This Craftsman is a Historical Landmark and was built by Greene & Greene's master builder!! It has all the detailing you expect in a craftsman with beamed ceilings, wainscotting, crown molding and built-in cabinetry. I don't like how they opened up the kitchen to the side of the dining room….it's awkward….but I think a fairly easy fix. It also has two 1 bedroom units that make very nice rentals….so that subsidizes your mortgage and somewhat makes up for the less than ideal location and lack of back yard. I'm also thinking that it would qualify for the Mills Act which would cut your property taxes in half!
1477 N Holliston Ave. Pasadena
$1,800,000 5 bd & 3.5 ba 3,470 sq.ft. 16,680 lot size
Open Thursday 10-2 & Saturday & Sunday 2-4 pm.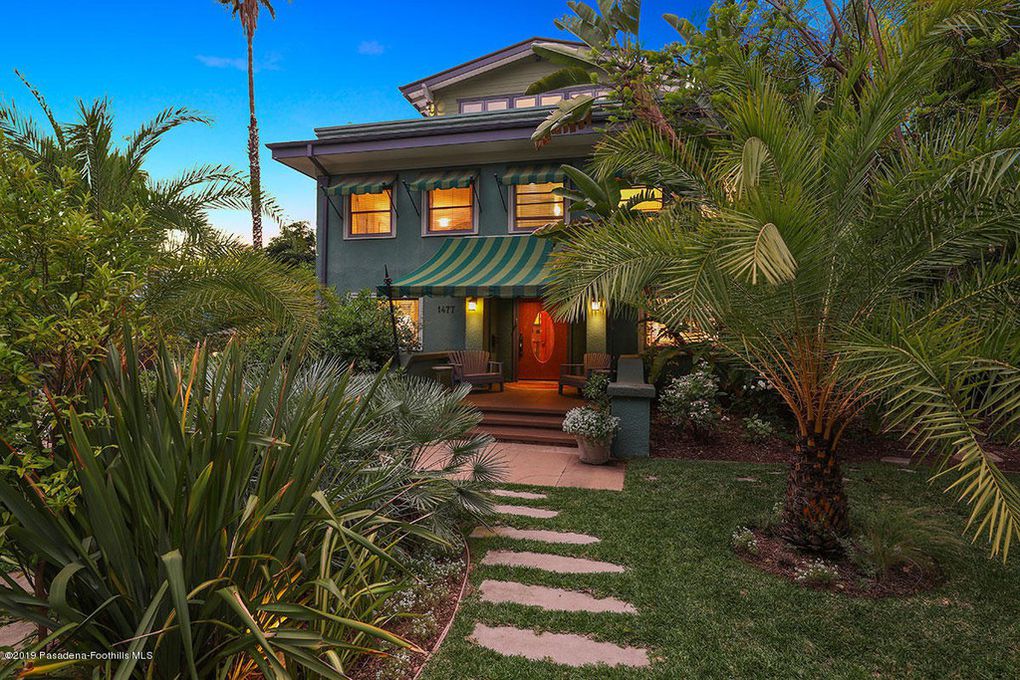 This Prairie Craftsman style home sits in the Historic Highlands on a very nice lot! I love the eclectic style of the owner…..obviously an artist! I love the formal living and dining rooms with all that lovely woodwork! The kitchen is on the smaller side, but it's been sensitively remodeled in a period style! The upstairs has 3 spacious bedrooms and two baths, however, the bedroom I would like to use as a master doesn't have it's own private bath. The 2nd bath is off one of the bedrooms but you have to go through a laundry room first….not my favorite. The 3rd floor is a treat…we don't have too many of those! It's a lovely loft space perfect for your kids to hang out and chill. I also love the backyard with timber bamboo for privacy, a sparkling pool and a relaxing pergola covered patio. The 1 1/2 story garage has been used as an artist studio for a while, but it's now a legal ADU for those that need one!
2052 Midlothian Dr. Altadena
$1,995,000 3 bd & 3 ba 2,420 sq.ft. 35,155 lot size
Open Saturday & Sunday 1-4 pm.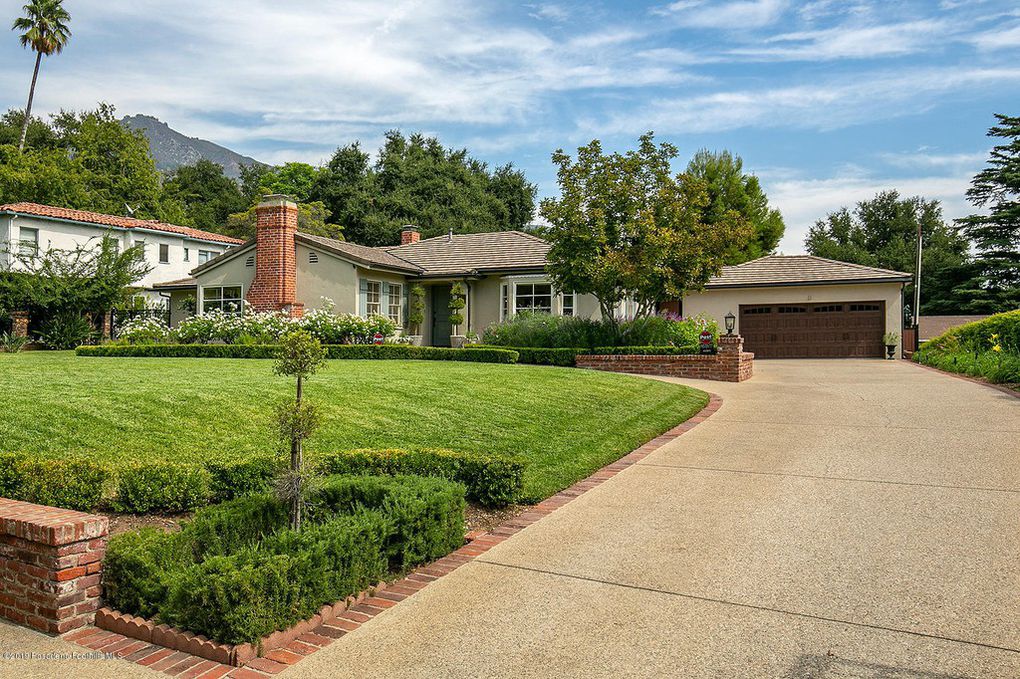 If you want land….lots of land…then you have to see this one for sure! Located on one of the premiere streets in Altadena, this tradtional home sits on 3/4 of an acre…..all flat and useable! The home is a very comfortable tradtional with 3 bedrooms including a master suite that has been beautifully remodeled! The kitchen is a wonderful space that's open to the family room and flows out to the back patio. The only thing I would do different is that they installed wide plank engineered flooring in that space and the rest of the house has the traditional oak flooring. I would of done one or the other but not both…..but maybe that's just my pet peeve. The backyard is massive and I think these owners spent so much time with the house they didn't do much with the back…..but oh the possibilities!!!
That's it for this week and next week I will be at our Nation's capital so stay tuned!!